Not sure where to go after Kuala Lumpur? This post will cover six of the most popular destinations to go after Kuala Lumpur.
Kuala Lumpur's location on the Malaysian peninsular is relatively central which doesn't make the choice any easier.
Sure you could head to some more obscure places in Perak like Pangkor Island to see the hornbills or to the Leaning Tower of Teluk Intan, but in most cases, you'll stay on the countries tourist path (fair enough), so that is what this post shall cover.
Here are the six destinations? (You can click on them to jump straight to the relevant section)
Ipoh | Penang | Melaka | Cameron Highlands | Taman Negara | Borneo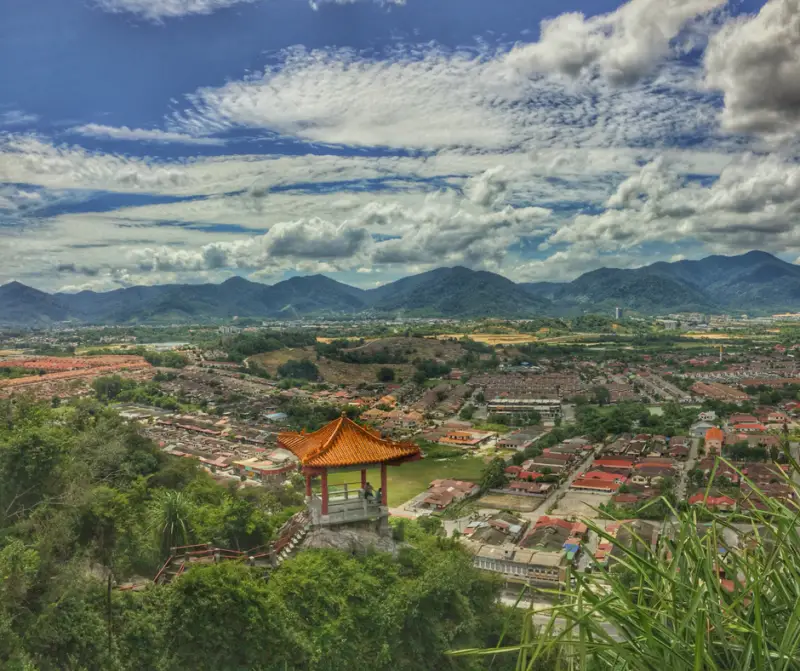 An up and coming destination for international tourists, Malaysians already love visiting Ipoh. For the foodies, make sure to eat chicken and bean sprouts and have a cup of white coffee. The street art scene is quality in and around the old town, and make sure to visit some of the caves. For the cultural type, Perak Tong Cave Temple was quality and if you're feeling adventurous, be sure to experience caving in Gua Tempurung.
How to get there: There are buses leaving TBS every 30-60 minutes during the day that take 3-4 hours to reach Ipoh. There is also a train fives times a day from KL Sentral to Ipoh Railway Station.
How to book a bus from Kuala Lumpur? Most buses will leave from TBS, which is a large bus station and you can usually get a bus simply by showing up and there will be a departure in the next hour. Alternatively, you can book in advance with Easybook.com with the rates similar to those you pay at the terminal, and cheaper than an agent in the city.
RELATED POST: MY COMPREHENSIVE GUIDE TO IPOH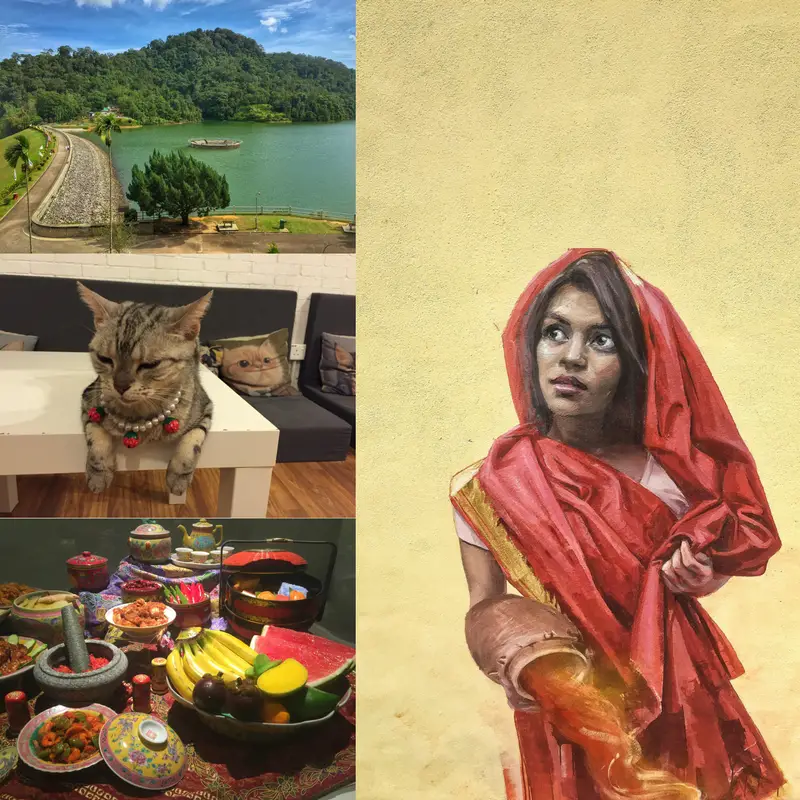 Penang is the most popular place on this of places about where to go from Kuala Lumpur. I couldn't find any official numbers so I decided to confirm my hypothesis by searching the number of times a hashtag was used on Instagram for each location. #Penang was the winner with over four million tags. Penang's street art is
How to get there: There are regular flights to Penang from Kuala Lumpur which can be cost and time effective when on sale.
For buses, they leave every 30-60 minutes 24/7 with the journey taking 5-6 hours. You can also catch a bus to Butterworth which is a short ferry ride (and like 1.50 RM) which disembarks right by the Georgetown Old Town which might be more convenient.
There is also the train, which departs from KL five times a day with a stop in Butterworth (then catch the ferry).
RELATED POST: IS PENANG WORTH VISITING?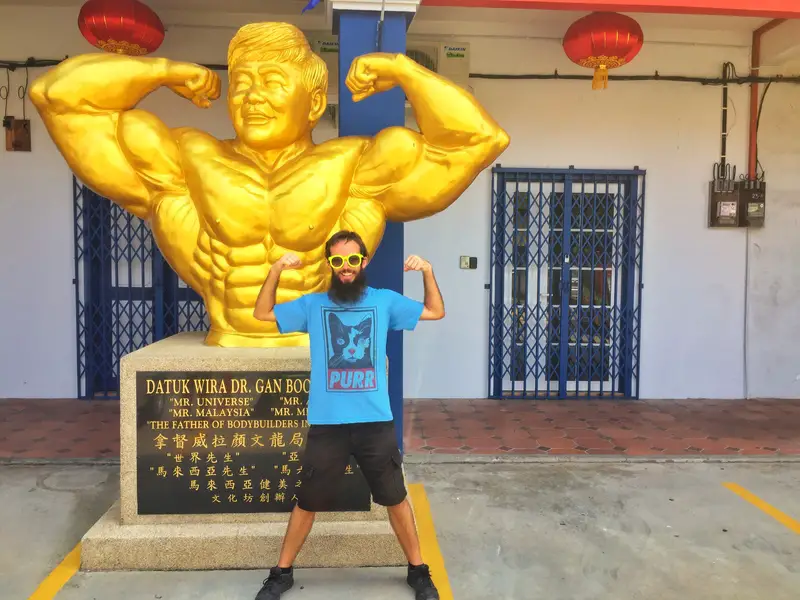 Melaka is an option for a day trip from Kuala Lumpur, but I loved my four (five?) days there, finding it the most walkable city in Malaysia. The highlights include Jonker Street, the architecture (this isn't my cup of tea), museums, temples, and my highlight the riverfront. Along the river, you'll find awesome restaurants and cafes in between the street art. Make sure to stroll along the river for two kilometres or so, there are lots of things to keep you interested.
How to get there: There are buses leaving every 15-30 minutes from TBS station to Melaka Sentral. From there take a local bus (1.50 RM) or Grab (7-ish RM) to Jonker Street area.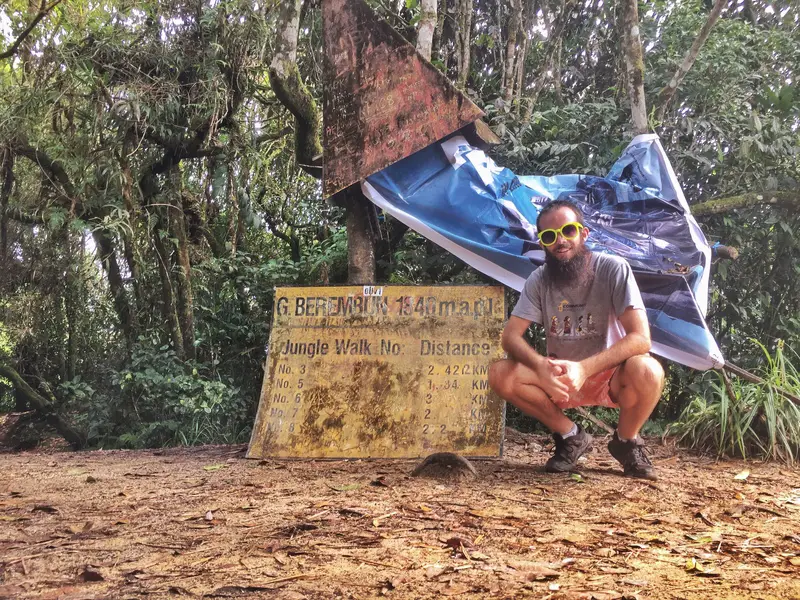 Finding the humidity of Kuala Lumpur a bit much? The Cameron Highlands are a welcome relief from the heat. Situated 1500 metres above sea level the main attractions in the Cameron Highlands are the hiking, strawberry plantations, and tea plantations. Taking a half day tour to see the mossy forest and a couple other attractions is a popular option, and if you get your timing right you can even see the worlds largest flower blooming. If you're short on time you could follow this varied one day itinerary, before moving onto Penang or Ipoh.
How to get there: There are buses leaving every 30-60 minutes from TBS. THe journey takes 3-5 hours depending on traffic. Note: the road gets windy on the last third of the journey.
Note: I haven't visited Taman Negara yet.
From what I gather, Taman Negara is a lot more jungle-like than Cameron Highlands and you're there for the trekking. A friend who had injured her foot in the Perhentians decided to go to Taman Negara anyway. She found herself twiddling her thumbs with not a lot to do given she was unable to go hiking. There are lots of day hikes there, and you can even join a guided night walk which looks super fun.
How to get there: Catch a bus from Perkeliling Bus Terminal (not TBS) to Jerantut which takes 3-4 hours and then catch another bus to Kuala Tahan, the gateway to entering the National Park (1.5-2 hours).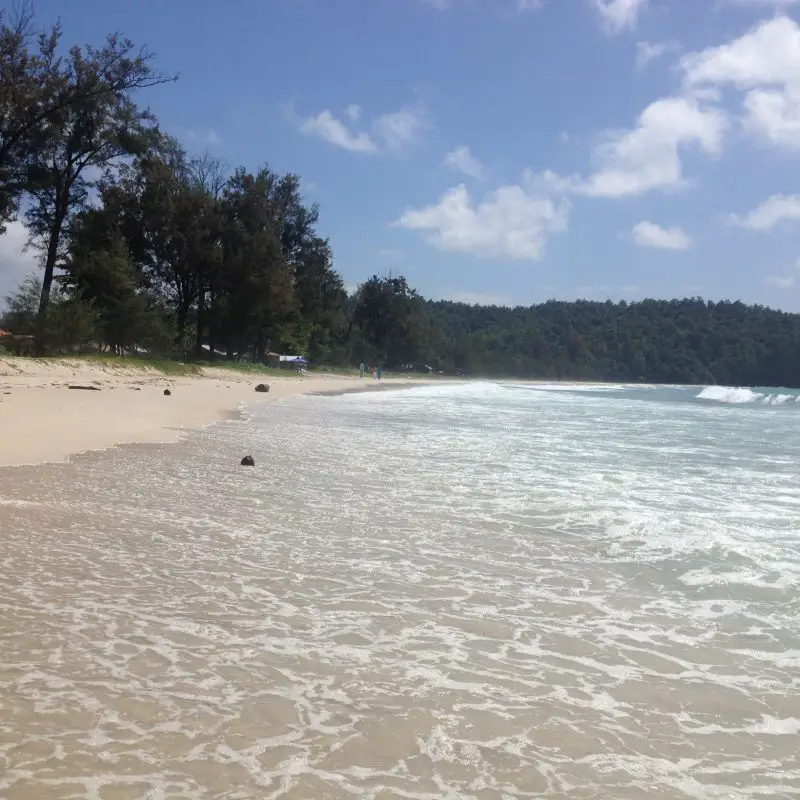 I feel like this is cheating a little bit as it involves a flight, but it's so easy to get to and if you've got a couple weeks to explore, you can see lots of Borneo to whet your appetite for future trips. You could climb Kota Kinabalu, experience world class diving in Sipadan, find an awesome beach, visit the orangutan sanctuary or go deep into the jungle and hope to see some wildlife. So many options.
How to get there: From Kuala Lumpur you can fly into the state capitals Kuching (Sarawak) and Kota Kinabalu (Sabah). It could also be worth looking into Miri (Sarawak) and Sandakan (Sabah) if you can find a good deal and they're close to your preferred activities.
---
There we go. The six destinations you should consider if you prefer sticking to the tourist trail in Malaysia after exploring Kuala Lumpur.
Want more ideas for places to go after KL?