I'd barely heard of Ipoh when I first arrived. The province Perak? Not in my vocab at all. If you've got a car there are all sorts interesting places in Perak waiting for you two explore.
Myself? No car, but I did get to check out some of the state. Mainland Malaysia has so much beauty I wasn't aware of, it's crazy that so many people skip over Perak entirely with Penang, Cameron Highlands and Kuala Lumpur getting all the love.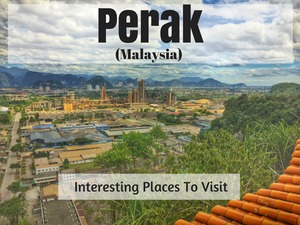 Quick Facts About Perak State
Perak in Malays means silver
Rubber, coconut, and rice are the main exports
The state capital of Perak is Ipoh
The royal town is Kuala Kangsar
44% Malay / 42% Chinese / 12.5% Indians / 1.5% Other
Population ~2.5 million
Struggling to recover from Tin decline
Malaysias most popular tourist destination
---
7 Interesting Places In Perak To Visit
Gua Tempurung: Caving For Everyone!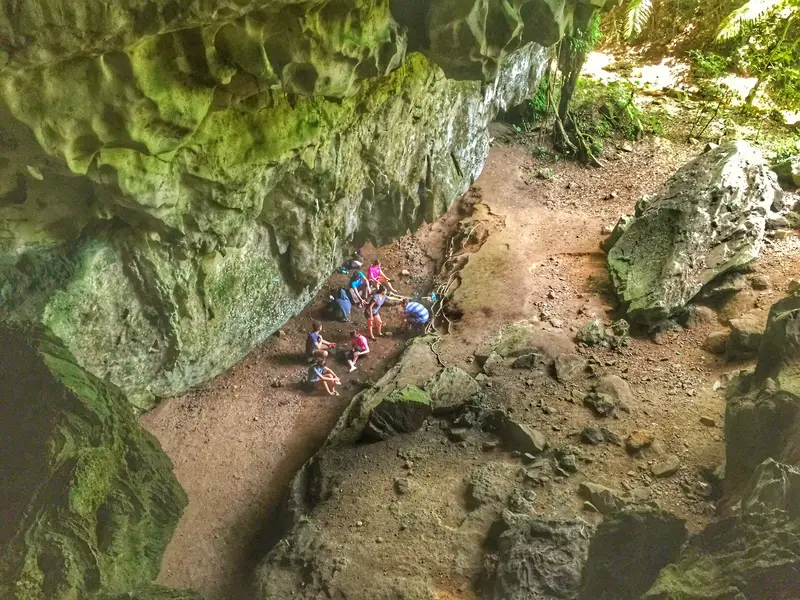 This was the first attraction I visited in Perak and probably is the best place in Perak if you wanted me to give you one place to go. Going in with little expectations I have to say the Gua Tempurung wet tour is a must do! The start of the adventure is pretty tame with pathways leading you through the large cave. As soon as you get off the path, you find yourself squeezing through gaps, making little jumps, sliding down rock faces and crawling through streams over the course of three hours or so. Gua Tempurung is the most adventurous of the things to do in Perak here.
What makes it so interesting?
The way the cave is formed is best described as a serious of honeycombs connected by chambers all inside the good looking limestone hills.
RELATED POST: READ MY GUA TEMPURUNG TRIP REPORT
Kellie's Castle: Spirit Hunting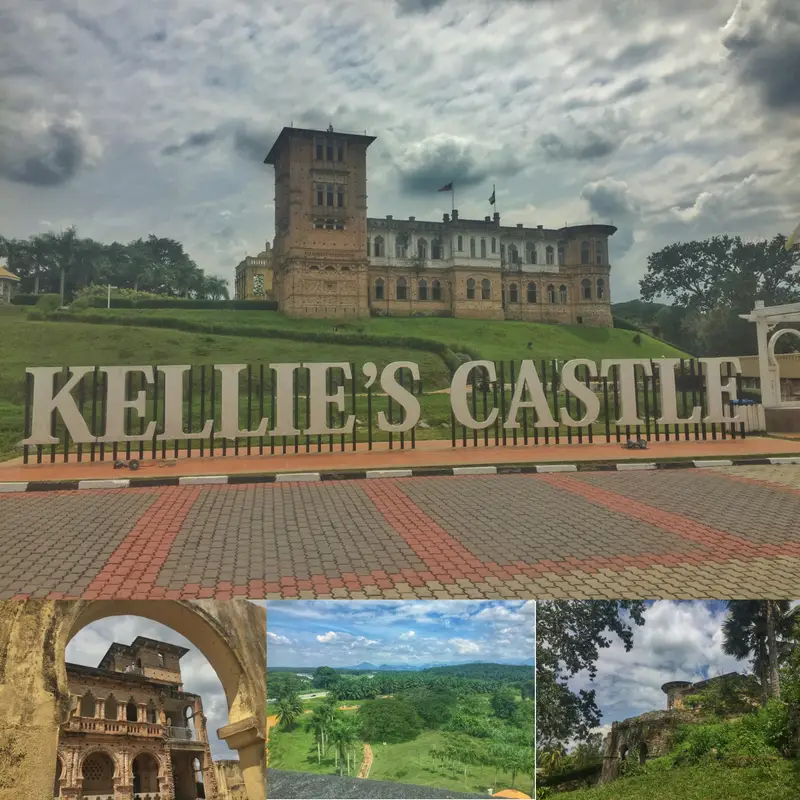 The Castle is marketed as being haunted capturing everyone's interest. As you arrive, you may feel underwhelmed as it doesn't look like much exciting but as you enter the wine cellar on the right immediately the fun kicks in. There's lots of rooms to explore, different rooms, passage ways and when you finally reach the roof the views are pretty fun.
Kellie's Castle entrance fee (as of Nov 2016):
Adult: 5 RM (local), 10 RM (foreigner)
Children (3 – 12 years): 3 RM (local), 8 RM (foreigner)
Senior (60+): 4 RM
What makes it so interesting?
Initially owned by a Scotsmen, the castle was never completed when a bout of Spanish Fly killed many of the builders. Their spirits are what makes the castle haunted.
RELATED POST: MORE FACTS AND INFORMATION ABOUT KELLIE'S CASTLE
Pangkor Island: Sunsets, Pink Vans & Hornbills
Penang and Langkawi get plenty of international and domestic tourism, but if you head a little further south into Perak you'll come across Pangkor Island. The island isn't large .
The best thing about Pangkor Island is being able to explore everything in one day. If you do so, here's a few things you must do:
Ride in a pink taxi
See the sunset at Pasir Bogak
Look for the horn bills
Snorkeling and lots of other water sports
Take a short hiking through the forests
Explore Foo Lin Kong Temple
What makes it so interesting?
I visited Pangkor Island as part of a nature tour guide program. The island is small, so the role these guides in terms of education will play in the future of the island is massive as it won't take much to get overpopulated.
Latu Kinjang: Chase That (300 meter) Waterfall In Perak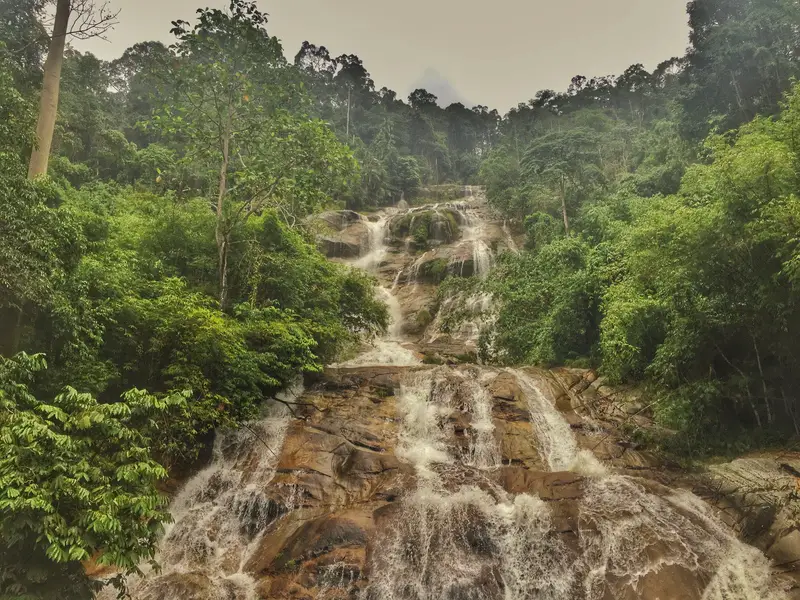 All I knew before arriving was that Latu Kinjang was that it was one of the biggest waterfalls in Peninsula Malaysia. That doesn't mean much though as Malaysia isn't exactly known as a waterfall chasing hot spot.
Located not too far from the highway it's hidden even as you arrive in the car park. With a Orang Asli community nearby it's a peaceful spot that will pleasantly surprise you with the 300 metre waterfall sneaky large. The swing bridge makes for an awesome viewing spot too.
The only way to get to Latu Kinjang is by car and it'll cost you ~5 RM/person to enter. Given the difficulty of getting here, it's the most off the beaten path places to visit in Perak on the list.
Pro Tip: Watch out for the leeches on the trail.
What makes it so interesting?
According to the elders, the name 'Kinjang' come from the 'Kijang' (barking deer). The English who used to hunt here had always called the animal by the wrong name so it stuck (it's now illegal to kill them).
The Leaning Tower Of Teluk Intan: You've Got Some Humour Yea?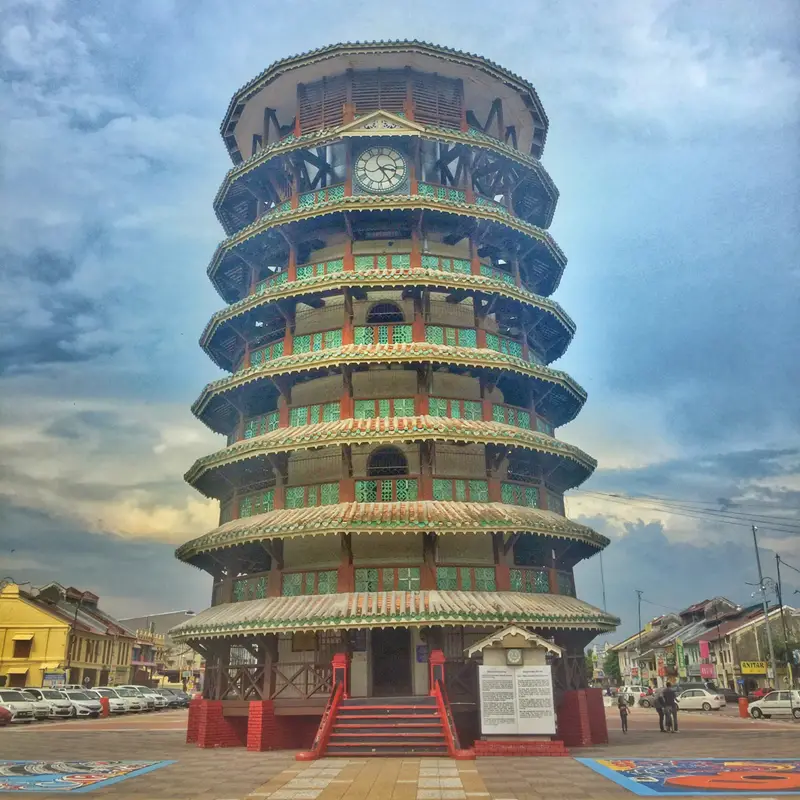 There are lots of gimmicks in the world, but Malaysia's Leaning Tower of Pisa was never built for that purpose. Initially acting as a water tower, it too started to lean due to the soft foundations it was built (the same reason Pisa is leaning) on and eventually became a clock tower in the town square. The clock tower continues ticking while a few tourists come to take the classic leaning tower photos and you can even climb to the top of the tower (free). Definitely the most random of the tourist attractions in Perak.
What makes it so interesting?
It turns out these two leaning towers are not alone. There are plenty of leaning towers around the the world (some are leaning on purpose)!
Ipoh: Yes It's A City, But It's Still Interesting!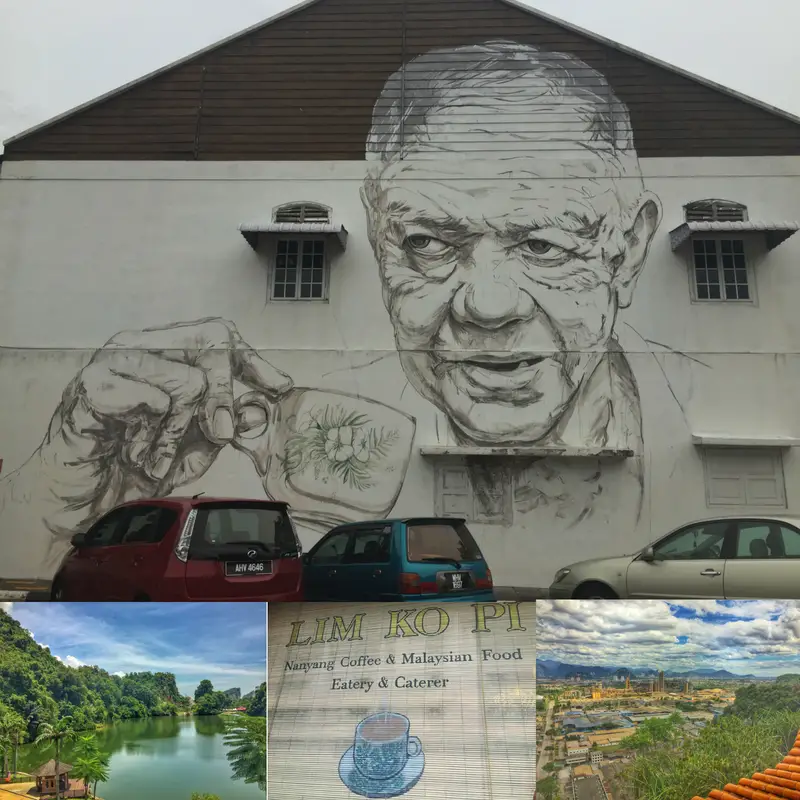 The way I describe Ipoh is a chilled out Penang. They both do street art and food to epic levels of awesomeness. In Ipoh you won't be stuck in queues waiting for a photo of some of the more popular pieces, and the restaurants are just more chilled out. Traffic too, it can be bad in Ipoh but not to the level of Penang.
All the popular things to do in Ipoh are accessible and affordable. Ipoh is also known for their cave temples which makes for a nice change from the regular temples you've seen 100's of already.
What makes it so interesting?
Ipoh is a really popular domestic tourist destination yet Perak tourism opportunities barely registers a blip on the international tourist radar.
Orangutan Island: When Borneo Won't Work Out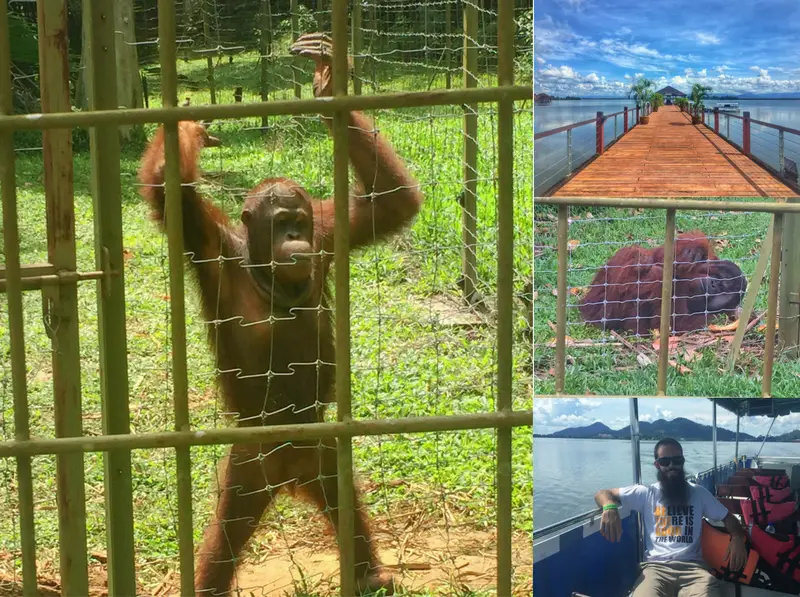 Malaysia's Borneo gets plenty of visitors thanks to the coverage of the Spilok Orangutan Sanctuary. Turns out, you can get up close to Orangutans at Orangutan Island in Bukit Mirah a couple hours from Kuala Lumpur.
I went along on a Monday and managed to get a private tour of the island! Of the 20 orangutans on the island, we saw roughly 10 from various distances while we got to learn more about these human-like creatures.
Orangutan Island Price List (as of November 2016 and includes the boat ride and tour):
Adult (with MyKad): 30 RM
Adult (without MyKad): 36 RM
Child: 18 RM
Note: I'm still looking into the ethical side of this as Orangutans are no indigenous to Peninsular Malaysia but at this stage, I'm comfortable recommending this place after my initial research.
Official Website: OrangutanIsland.org.my
What makes it so interesting?
Everyone automatically goes to Borneo to see orangutans, but it's a lot easier and cheaper to do so when your in Kuala Lumpur!
Places I Haven't Visited In Perak. Yet.
Where To Stay In Perak
Ipoh has the whole array of accommodation options. There's hostels, motels and hotels of every price. The same goes with Pangkor Island, although getting budget accommodation isn't so easy. Elsewhere, you'll find hotels all over the state but Ipoh really does make the best base for your visiting these destinations in Perak.
How To Get Around Perak
Hiring scooters in Perak isn't a norm like other places in Southeast Asia and given I don't drive, getting around was tricky. Buses are your most likely option if you're not renting a car. Oh, and in Ipoh, take Uber or Grab, the taxis are a rip off!
By Bus
The buses can be hit and miss. It took me 90 minutes on the bus to reach Kuala Kangsar from Ipoh one day. When I hitched we were there in about 40 minutes. The bus from Taiping to Ipoh was only an hour despite being further away than Kuala Kangsar. Locals buses are cheap, but timetables don't really exist so allow plenty of time to get from A to B.
By Train
The one train line running through Perak stops at quite a few of the main towns, but not exactly close to many Perak tourist attractions (except Ipoh). You can check out all the stations and time tables on the Easibook website.
Rent A Car
I've got no personal experience of renting a car in Ipoh but my buddy Shandos from Travelnuity does. When I asked her about it she said:
Ipoh's a great spot to hire a car, especially if you're used to driving on the left. There's none of the crazy traffic of Kuala Lumpur, and it's makes it so easy to visit the cave temples, Gunung Lang and head to the Cameron Highlands.
Hitchhike
As usual I won't tell you to go hitchhiking in Perak as it's a personal decision. Personally, I took nine rides in Perak with the longest wait time about 45 minutes, most less than 20.
Malays speak decent English across the board and there's no maze of highways once you get out of the cities so people will pretty much always be able to help you get closer to your destination.
Are you slightly interested to travel Perak now?