THIS POST MAY CONTAIN AFFILIATE LINKS. PLEASE READ THE DISCLOSURE FOR MORE INFO.
Born and raised near Wellington the word JAFA was often thrown around at school in regards to people from Auckland (there's no actual hate when saying the word). It wasn't that I was told to hate Auckland, it's just one of those subculture things you subconsciously take on. At least they aren't Australian.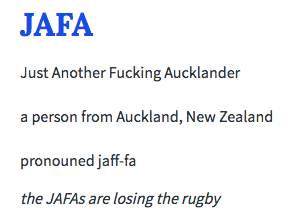 I tried to go in with an unbiased view of Auckland on my first visit. I wasn't a fan at all. But it's growing on me slowly as it turns out there's a variety of things to do in Auckland for everyone.
If you're planning to spend a few days in Auckland there are plenty of activities in Auckland to keep you busy. In addition to a few of the things I've mentioned below, I sought contribution from other bloggers who have suggested some other cool Auckland attractions.
1. Suburban Hiking On The Coast to Coast Trail
Auckland is a unique city thanks to the volcanoes scattered throughout. Don't worry, they've been dormant for a long, long time. This means if you get anywhere up an above the skyline you'll see grassy hillss in all directions, most of which you can walk up.
The coast to coast walk starts downtown (not exactly suburban) but it doesn't take long before you reach the Auckland Domain as city chaos turns into relaxing green spaces. The three keys parks on the trail you walk through are the Auckland Domain, Mount Eden and One Tree Hill with the path leading through neighbourhoods in between. Follow the arrows and appreciate the walk. Actually, if you do the hike in both directions, it would be the sweet of the free things to do in Auckland for me (I like punishment I suppose).
I've written about Auckland's Coast to Coast previously, with plenty of photos.
2. A Visit To One Tree Hill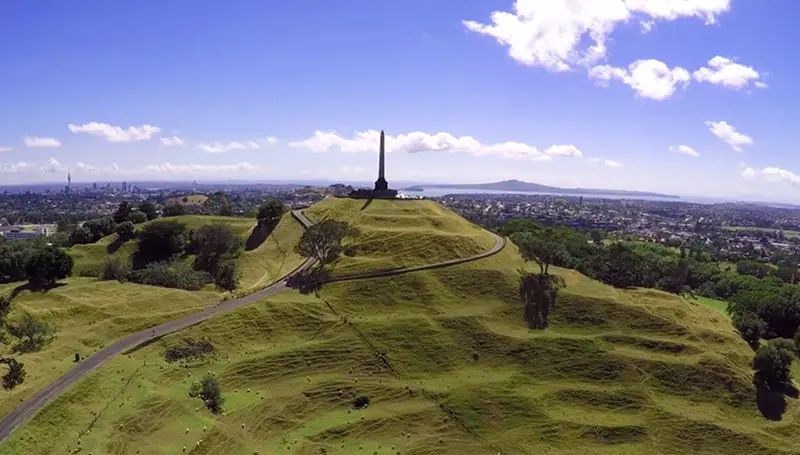 You'll get to see One Tree Hill if you do the Coast to Coast Trail, but Danny from Coddiwomp.co.uk enjoyed his trip to see One Tree Hill on its own too.
Danny: I reckon anyone in Auckland should take the time to wander along the winding paths of One Tree Hill, the wonderful 182-metre volcanic peak in Cornwall Park. Known as Maungakiekie in Maori, One Tree Hill was once the site of a prominent Maori fortress and later, in 1901, developed added significance when John Logan Campbell, a well-known Kiwi public figure, gifted the land to the city and requested that a monument to the Maori be built there.
Alongside its impressive cultural and historical significance, One Tree Hill is well worth visiting for the insane panoramic views of Auckland alone! Make the easy ascent to the summit and be greeted with 360-degree views over this awesome part of the World.
3. Do The SkyJump From The Sky Tower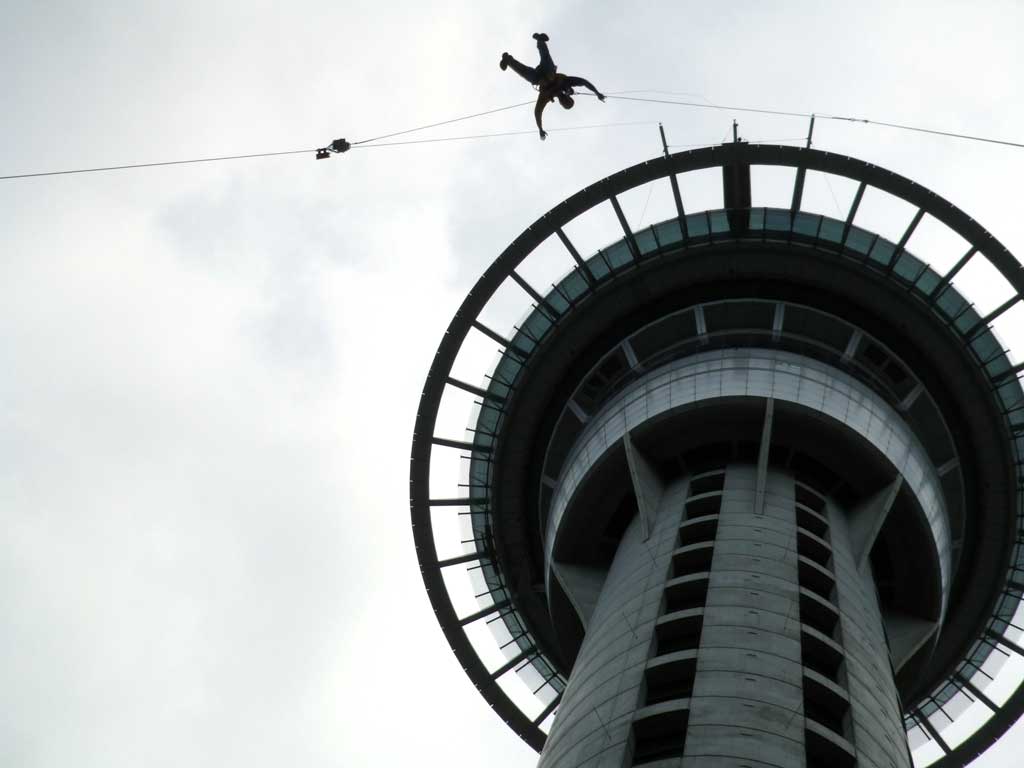 Halef from TheRTWGuys.com says you should jump off the Sky Tower (safely).
Halef: New Zealand is commonly associated with adrenaline junkie attractions, and the capital, Auckland, is no different. If you are seeking to do a high flying adventure in this city, consider doing the Sky Tower jump.
Yes, the activity is as crazy as it sounds. You go to the top of Sky Tower, don the provided flight suit and attach the cable to a harness around your body. Then, all you have to do is muster up the courage to walk to the edge of the platform, 192 meters above Auckland's city center, and hurl yourself off the edge of the tower.
Nothing to it!
The Sky Jump is New Zealand's highest and the only base jump by wire. It is completely safe, and highly recommended if you're up for an adrenaline rush in the heart of Auckland!
4. More Adventurous Activities Required? Take The Auckland Bridge Climb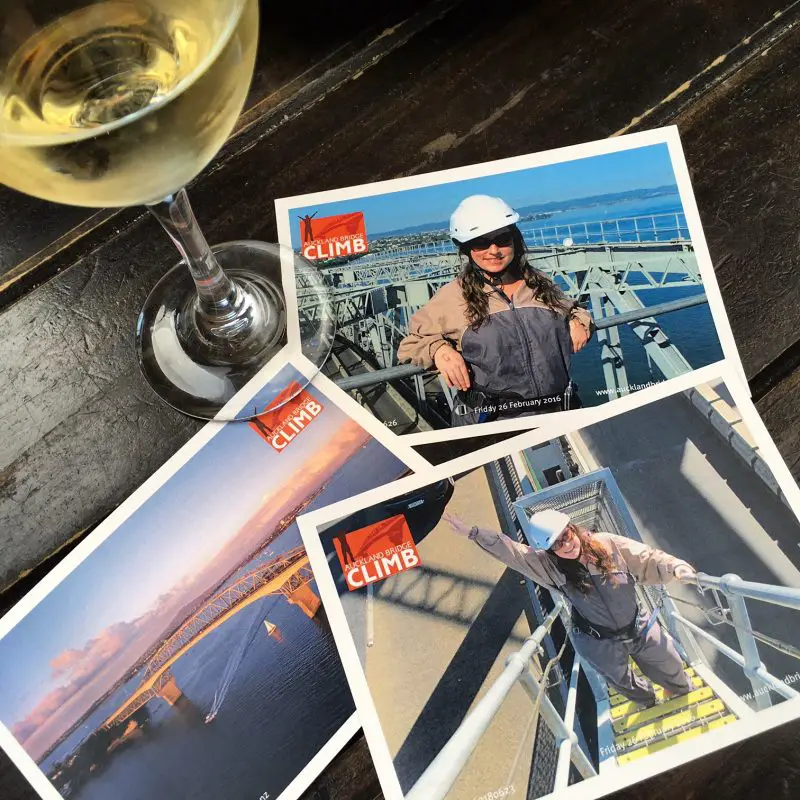 Lauren from TheDownLo.com describes the Auckland Bridge Climb experience.
Lauren: The Auckland Harbour Bridge Climb is a fully guided tour that takes you above the city and below traffic on custom engineered walkways that extend under one of Auckland's busiest thoroughfares. Beyond the views, it's an interesting and in-depth city tour as traffic is zooming overhead. You're hooked to the bridge the whole way through unless of course, you decide to pair the climb with a bungee jump off the bridge because it wouldn't be New Zealand without an element of adrenaline. You'll have 360-degree views of the city and harbor, and if you bungee, you even have the chance to touch the water.
5. Take The Ferry Over To Davenport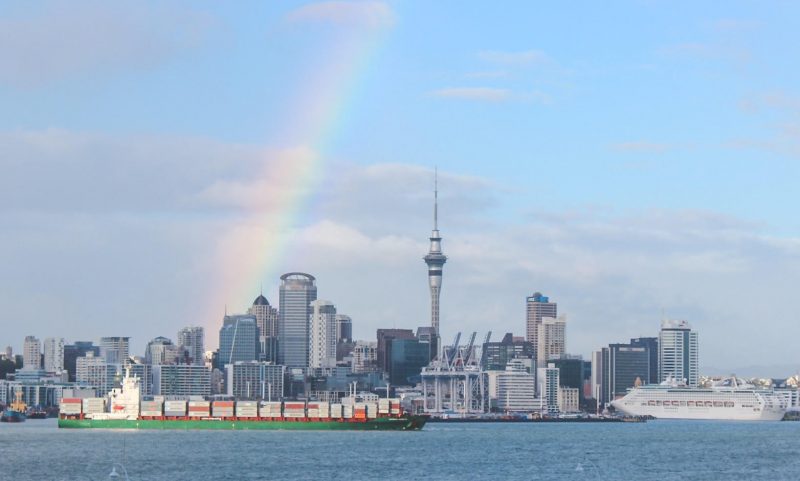 Kaylie from HappinessTravelsHere.com
gives you the perfect itinerary for a trip across to Devonport.
Kaylie: Catch the ferry from downtown Auckland and head over to Devonport. On the 12 minute boat ride enjoy the view of the inner harbour and cityscape behind. Devonport is a quaint seaside village with a relaxed vibe. A single main street leads away from the Ferry Terminal, lined with cafes, restaurants, galleries and boutique shopping.
Head to Devonport Stone Oven Bakery for a full brunch or grab a caramel slice and coffee to go. Enjoy your picnic under the shade of one of the large pohutukawa trees in the park with views back towards Auckland. Continue through the park to North Head. Explore the tunnels (Jub: I thought they were super cool!) and old gun batteries of the fort here. The fort is carved into a volcanic cone overlooking the Hauraki Gulf. It was built as a military defense against a Russian invasion that never came. Download a map of the self guided walk from the Department of Conservation website and take a torch to explore further.
6. Piha Beach and The Kitekite Waterfall
If you're from New Zealand, you'll have seen Piha Rescue on TV. For those who aren't from New Zealand, Piha Beach is the home of a reality TV show based around Life Guards saving the lives of what seems to many swimmers every hour who get sucked out towards the rocks in a flash thanks to the hidden rips.
I didn't go for a swim myself (low tide, too much effort, slightly nervous about the rips…plenty of excuses) but was very excited to learn that you can climb most of the way up the prominent Lion Rock. Having seen the rock on TV it was fun to climb. The views in both directions aren't too shabby either.
Piha Beach is made up of black sand, which is incredibly hot. Just a wee heads up so you don't start running water bound before screaming due to your feet melting.
Before you goto the beach, take a stroll through the Waitakere Ranges. There's an entrance not too far from Piha Beach on Glen Esk Road. The main drawcard to the Ranges is the Kitekite Falls. You can reach the waterfall in about 20 minutes with a glimpse from a far a few minutes before you arrive of six levels of cascading water, matching the epicness of Sindang Gala waterfall in Lombok.
Once you arrive at the waterfall itself you can see three cascading levels. It's pretty darn impressive with the greenery adding to the stadium like feel. You can go for a dip as well, getting right in amongst the power of the falls.
There is no shortage of tracks around the area with plenty of intersections ensuring you can tackle as much or as little of the Waitakere Ranges as you like. Post hike, beach time.
7. Or Visit Any Of The Other Black Sand Beaches On The West Coast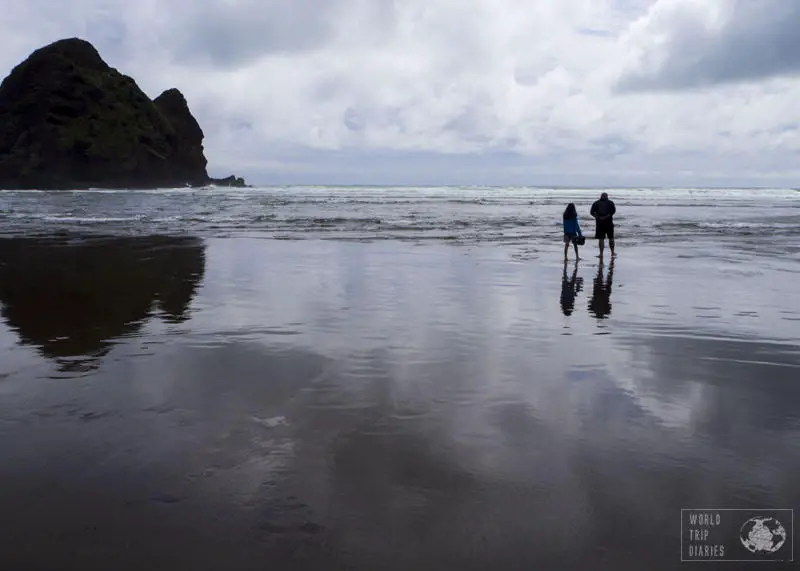 Thais from WorldTripDiaries.com reckons any of the black sand beaches is worth it.
Thais: One thing that cannot be missed on a visit to Auckland is a visit to one of the many black-sanded beaches.
They're based mostly on the West Coast of the North Island and the dark sands come from the volcanic matter mixed in with the golden sand.
The sands are shiny as if they're glitter reflecting the sun, and they leave some beautiful black patterns on the beaches – sometimes it even looks like a tiger fur pattern.
These beaches usually have better waves for surfing, so grab a board and have fun! (and even if you don't surf or don't have a board, there are surfing schools and rental shops around the beaches!)
8. Make A Mission To Mission Bay
Another beach on the list? Truth is, the Auckland region has some epic beaches and match up well to the best beaches in Langkawi, Malaysia.
Mission Bay is incredibly popular, but the key like most popular spots is to zag when others are zigging. Visiting this beach on a random midweek afternoon meant the beach wasn't overcrowded even though it was a stunning day. The surf isn't massive but the beach itself is pretty good looking and there are plenty of restaurants nearby.
You can easily spend a day here, just be prepared to spend a bit of money if you head to one of the sit-down restaurants. Though I did spot a Subway and Fish'n'Chip shop so it's suitable for everyone.
9. Transport Yourself Internationally With Food
Thai food is something I'm rarely brave enough to consume outside Thailand having spent so much time in Chiang Mai. The reasons I avoid Thai food in NZ?
Paying $10+ for what I normally pay $3 max for feels wrong
That quality just isn't the same
It makes me want to be back in Chiang Mai (not a bad thing)
One place has bucked the trend right downtown, Sunflower Restaurant. I've eaten here on my last two visits and was impressed with the portion sizes, taste, and overall value. Both times were on random weeknights and I'm guessing there's a reason there was a constant stream of people coming through for sit down meals and takeaway.
Like any big city, Auckland offers pretty much any cuisine you desire. Head to Dominion Road in Mount Eden however and you'll find yourself surrounded by Chinese cuisine. While it's not Auckland's Chinatown, it definitely feels like it. I popped into New Flavour with a friend. It was busy which is always an indication it's a decent spot.
Historically I haven't been impressed by the customer service in Chinese Restaurants but the New Flavour team were awesome. The food? They cook some mighty fine vegetarian dumplings! If you are in the area, get amongst New Flavour, they have something for everyone.
10. And Follow Up With An Ice Cream From Giapo (or have it for breakfast)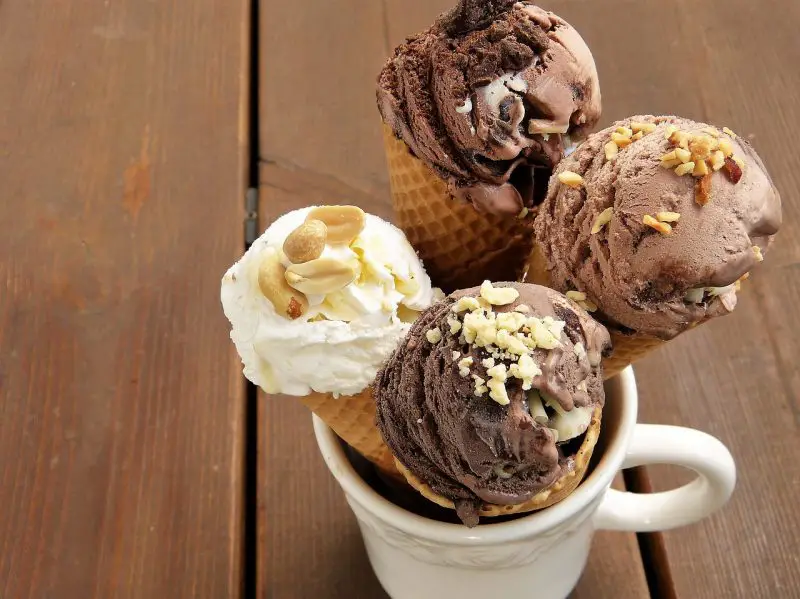 Nicole from NicoleLabarge.com shares some info about the epic ice cream shop, Giapo (they have vegan ice cream too *fist pump*).
Nicole: If you have a sweet tooth like me, or sightseeing makes you hungry, you have to stop at Giapo gelato shop in Auckland. Made fresh daily with 100% natural ingredients, this place makes non-traditional ice cream in flavours you can't find elsewhere. Think torched meringues or smokey whiskey or gold crusted almonds. They taste as good as they look and you must stop by and it helps that they are open till 10.30 every night right in Britomart. This really is special ice cream with amazing presentation.
READ MORE: IS GIAPO WORTH IT?
11. Catch An Epic Sunset From Mount Eden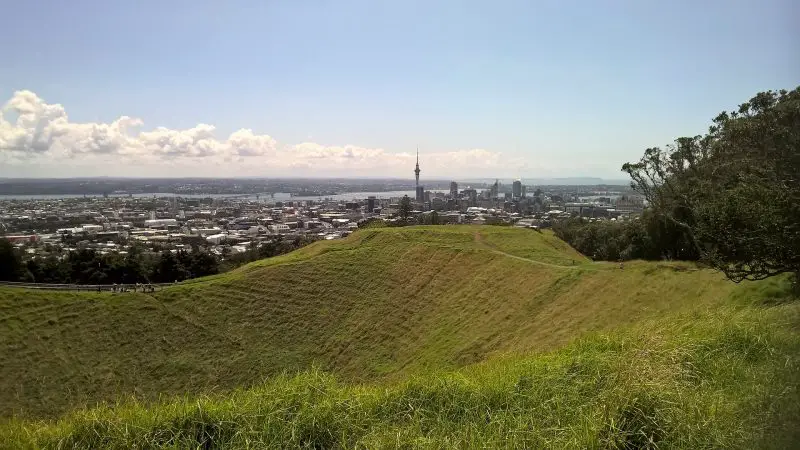 Tom from TheTravellingTom.com loved the view from Mt Eden (again, you see this on the Coast to Coast Trail). I agree, especially loving it at sunset. Get all romantic and shit.
Tom: If you want to get an incredible view of Auckland, Mt Eden is where you want to go. From this ancient volcano, you will be able to see all of Auckland's spectacular skyline.
Mt Eden is 4 km (2.5 miles) away from the centre of Auckland, but it doesn't take too long to walk there. Once you get to the base of Mt Eden, the hike to the top isn't too difficult. It should take about 30/45 mins to get to the top and back down if you didn't stop to admire the view.
The Mount itself is an interesting sight. The crater is a lot bigger in real life than it appears on photos. The scale of Mount Eden is very deceptive, it is gigantic!
A trip to the top of Mt Eden is something you have to do while you are in Auckland!
---
Boom, complete. 11 things to do in Auckland to keep you busy. Let me know what your favourite activity is!