I finally met up with my friend Andy in Berlin, summer 2015. Andy was on his around the world trip to see more of this wicked world as well as the seven wonders of the world. Iceland was his first destination after leaving his homeland, Canada.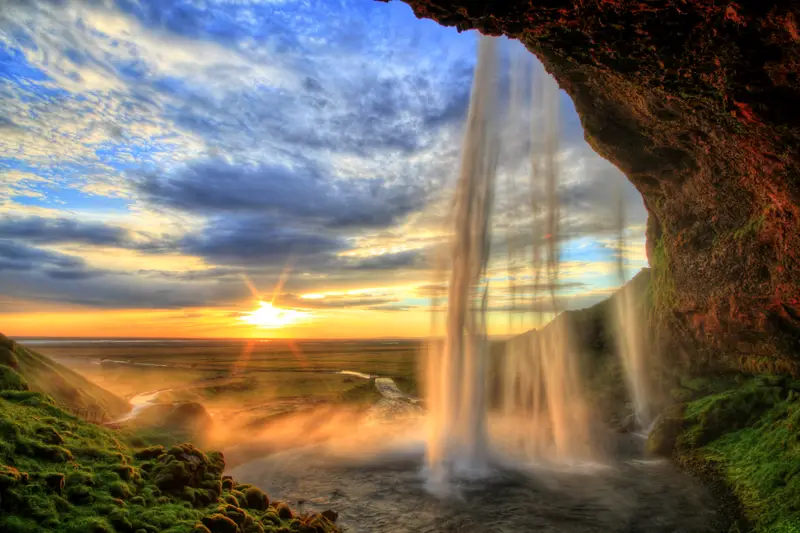 There's no denying Iceland has received a massive increase in tourism in the last few years. My Facebook feed seems to feature Iceland every other day. Thanks to airlines making Iceland a great place to stopover on the way to and from mainland Europe and the USA.
I met Andy in Chiang Mai when we lived together for a couple months. Our expenses were certainly low with $2 meals and nightly fruit shakes a part of our daily routine. The low cost of living in Chiang Mai is one of many reasons we both love the city.
It wasn't long until the prices of travelling in Iceland on a budget came up.
He immediately said it was one of the most expensive countries he's been to in the world. Doh!
It was one of the main reasons he split the cost of a car rental with a random stranger he met in a hostel.
As someone who has spent the majority of the time in Southeast Asia and Eastern Europe for the last couple years, Iceland is a likely destination in summer 2017 as I look to 'tick' off the rest of Europe.
When travelling to countries I know are going to be more expensive (New Zealand), I like to have a few ideas up my sleeve on strategies I'll use to save money when I arrive as well as places I definitely want to see (within reason).
This is my outline of how I go about planning to travel Iceland on a budget.
UPDATE: You'll soon be able to earn money for flying between Iceland and the US with Airmule. You can read my Airmule.com review here.
My Iceland Travel Bucket List
It's a pretty simple bucket list, as there are a few things that spring to mind that I know I'll appreciate when exploring Iceland.
Hang with the Iceland seals: This will be a little reminder on NZ. It would be cool to see some seals in Iceland near the Vatnsnes Peninsula in the northwest of the country. Interestingly, reading that post in the previous link, seals don't like the wind. They must have been grumpy when I saw the kiwi seals at Sinclair Head in Wellington.
Glaciers in Iceland: Alright, so this one is where I may need to spend some money. With zero experience in, on or around glaciers, it would be crazy to risk my life exploring them so if a day tour is possible, I'd probably choose to join a tour of Langjökull glacier or some other glacier I happen to be nearby.
Waterfalls in Iceland: Waterfall appreciation is something I took a special interest in when in Indonesia. There are dozens of awesome waterfalls in Iceland waiting to be seen.
Hikes in Iceland: Day hikes are usually my jam, but given I'll be camping, there will no doubt be a 2-3 day hike in there somewhere as they're easily accessible in Iceland.
Hiking and viewing waterfalls is usually free everywhere in the world and are always on top of a budget travellers bucket list.
Cheapest Way To Get Around Iceland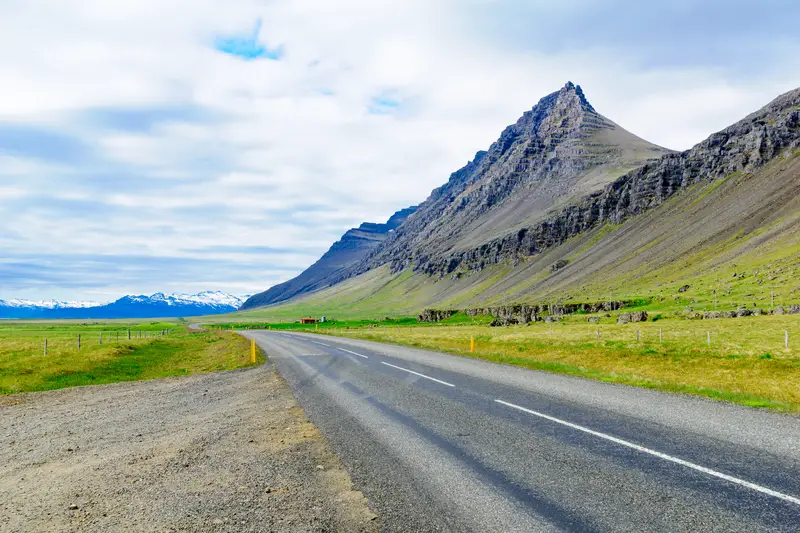 Hitchhiking! Because free is awesome sometimes. It's a controversial mode of travel, yet I've had great experiences from jumping into a fast car in Estonia to an 18-hour truck ride in Thailand across three continents.
Renting a car and taking a road trip around the ring road is a norm in Iceland from what I gather in Iceland via Andy. Many people arrive in hostels and look to find a group of people to reduce the rental car costs. He also picked up a couple of hitchhikers on his trip and saw a few more.
There is a strong hitchhiking culture in Iceland thanks to locals and tourists. In regards to safety, I am aware of risks but would be 100% comfortable hitchhiking in Iceland.
Budget Accommodation In Iceland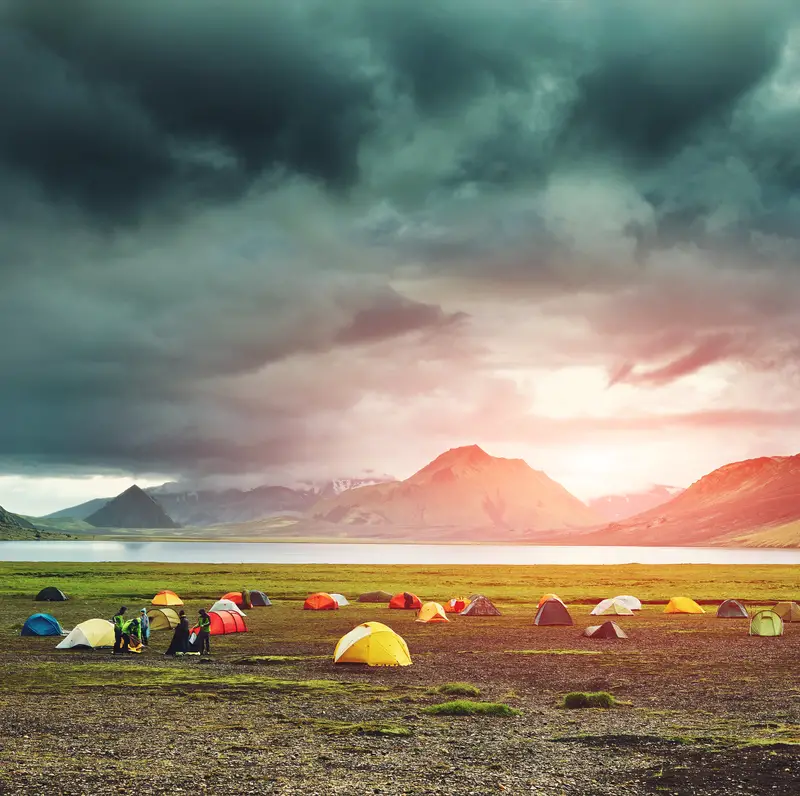 Camping in Iceland sounds perfect. I've heard camping is possible in Iceland and given I don't exactly own any winter clothes a couple of proper jerseys will be purchased.
What doesn't need to be purchased is a tent. I've been travelling with a tent in my bag for nearly a year now, and I've used it a grand total of twice. Yeap, in New Zealand and Thailand. Ideally, I'll use it in Sumatra but if not, definitely Iceland. The summer temperatures are definitely camping friendly.
My usual choice of hostels are pretty expensive with a starting price of $30USD+/night. No doubt the first night will be spent in the capital, Reykjavik. It'll probably end up being a hostel but there's always Couchsurfing as an option too.
Eating Cheap In Iceland
This is something I'm a bit nervous about. I've found travelling as a vegan reasonably easy wherever I've been in the last few years, but Iceland might well push that. But it's also a blessing in disguise.
I figure restaurants will be fish heavy so I'll be heading to the supermarkets. I can't imagine vegetables and fruits being cheap or wide in variety. Pre-packing dry food for a few days at a time will be key.
It could make sense to even buy food in supermarkets in Eastern Europe beforehand.
Not Going To The Blue Lagoon
This might sound silly, but I've found famous places don't always interest me for no specific reason. I spent a month in Siem Reap only seeing Angkor Wat for a few hours on my last afternoon as it simply didn't interest me. Hot air ballooning in Cappadocia? Nope. I spent four days hiking around the country instead. So I'll save the entrance fee (~$45) and not fall into the FOMO trap (which I'm often guilty of).
BLUE LAGOON ALTERNATIVE: ICELANDIC BEER SPA? YES PLEASE!
There are other alternative options too. Instead of the Blue Lagoon, I could head to the Laugarvatn Fontana instead which is cheaper and is pretty much guaranteed to have fewer people. Check out the video if you haven't heard of them before.
Taking My Time – "Less Is More"
This is again related to FOMO. People want to see all the attractions. I'm currently on the Kerala Blog Express as I write this. We are hooning all over the region on our massive bus trying to see everything. It's not my preferred way to travel, I'd rather have hung out in Munnar for a week and done lots of hikes and exploring the area.
Slow travel is definitely a money saver, so I'll pick just a couple of areas to see based on my bucket list.
Budget travel isn't always easy, but it can certainly be satisfying and you can certainly create unique stories away from cookie cutter tours. What you've just read might make you shudder, instead preferring to take tours with guides or a mix or something different altogether.
That's the best thing though, travel how you want to travel and don't let others judge you for that. This is something I'm passionate about this year.
If you have any tips on how to travel cheap in Iceland PLEASE do let me know.
Pin this post for later!