Are you not fussed about travelling with a fancy pants DSLR camera? Are you content with the photos of your iPhone but wouldn't mind the option of easily adding a little bit of variety to them if you could?
Then read on for my complete review of two Pixter lenses. You'll then be in a better position to decide if they're right for you or not.
Brief Background Story To My Introduction With Pixter: It's no secret Nepal is full of incredible landscapes. When I was there in May, I was a little bit gutted I couldn't take epic photos like my friends who have fancy cameras.
That's not to say smartphone photography is bad. The quality of photos they can take is pretty decent and continues to improve. However, I decided to start looking into lenses for my iPhone to step up my photography game.
In a case of the law of attraction, Ingrid from Pixter reached out to me just before I left Nepal and asked if I'd like to try out some of the products from Pixter. Pixter have a variety of smartphone lenses and accessories under their brand.
Of course, I was interested and have been trying out the Super Fisheye and Wide Angle Pro for the last few weeks in Barcelona & Porto.
Random Note: While writing this review, it was interesting to see how Casey Neistat has influenced my thoughts on taking photos/video having watched his videos fairly consistently.
Features Of The Pixter Lenses
When you arrive on the Pixter website they highlight a few benefits about their lenses (their main product).
compatible with all iPhones
easy to use & carry around
polarized treated glass (anti-reflective, anti-scratch, anti-shock)
These features all sound good to me! I like to travel light, buy different iPhone each time I need a new one and the polarized glass ensures my clumsiness doesn't end up in disaster.
Who Are Pixter Lenses For?
They don't make this clear on the website, but I think it's pretty easy to figure out. Pixter lenses and accessories are for someone like me, who would like to improve the quality and variety of photos taken using a smartphone with minimal effort.
What I Liked About The Pixter Lenses
Better Social Media Video:
I love having a laugh on a Snapchat on Instagram, as well as sharing snaps from the incredible places I happen to be from time to time.
The the issue with Snapchat is you are sort of forced to take vertical photos and video. This limits the amount of landscape you can show off and if you're up close to a building, you can't show just how cool it is.
The wide angle lens was great for showing that extra bit more of epics views I wanted to share, and the fisheye lens on selfie mode adds a new dimension to my snaps from time to time.
Keeps Friends Entertained: This can be hit and miss, but some friends I've shown these too have been fascinated. Especially the fisheye lens, that has proven to be the bigger hit. Given that the lenses are able to be used on every smartphone, this has proven beneficial as you don't have to get someone excited before letting them down gently when it's apparent their phone isn't adaptable.
Way Better Shots From Inside Stadiums: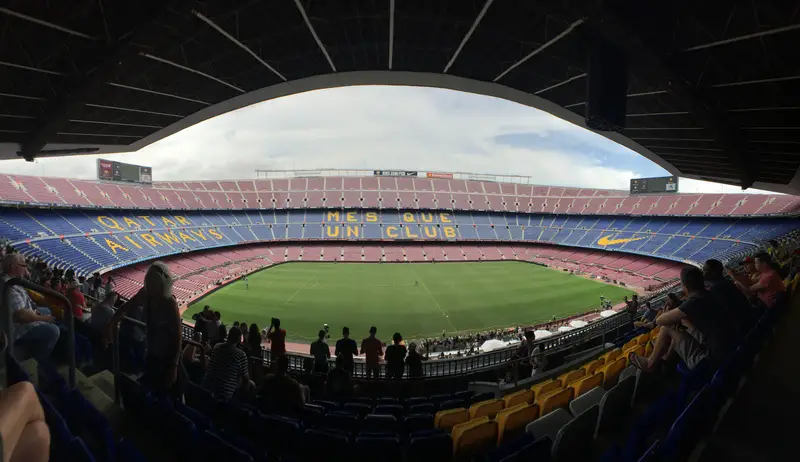 I'll be visiting lots of stadiums this summer (in theory) and iPhones don't really capture the stadium in a single frame and the iPhones panoramic function doesn't do great either.
Using the fisheye lenses at Camp Nou in Barcelona was awesome. I was able to get the entire field and stadium essentially in the one shot. These will look cool when I get a dozen or so of the same shot from various stadiums.
So Easy To Carry:
I hate carrying a day pack. When I head out exploring for a day in my pockets you'll find my man purse, headphones, phone and sometimes a comb when the beard is out of control.
The addition of the two lenses in the little bag they come in adds weight I don't notice (a.k.a. my shorts don't fall down) and my pockets aren't bulging. It's just another thing to check on my 15-minute pat down to ensure I haven't lost anything.
Epic Selfies: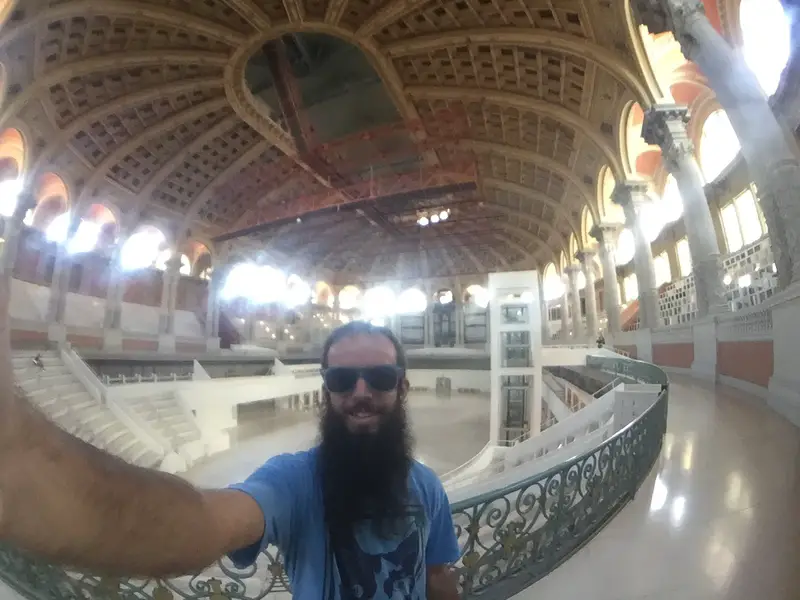 Let's be honest. We all are guilty of judging people who takes selfies, especially with them selfie sticks! Yet, we'll sneak a few selfies in when we can, ideally with no one watching. The fisheye lens took my selfie game up another level, especially in being able to see my surroundings rather than just my mug (although my arm looks skinnier than ever!)
You Can Get Better Shots:
When everything was perfect, I did find I could take awesome shots with the wide angle len that show more of what I could see. The photo above is one I love!
What I Didn't Like About The Pixter Lenses
Time To Take The Shot: The Pixter lenses are designed to clip onto all smartphones. I can see how this works, but I found the lens placement needs to be perfect in order for the shot not to be blurry. You get faster at this, but it does take more than a couple seconds.
Needed To Take My Case Off: Getting the positioning right with my case on my phone was pretty much impossible for me. Taking the case off is annoying for a couple reasons.
Even more time taken, especially if I've got my headphones in.
If I drop the phone, ah o spaghettio.
The Lenses Look Identical: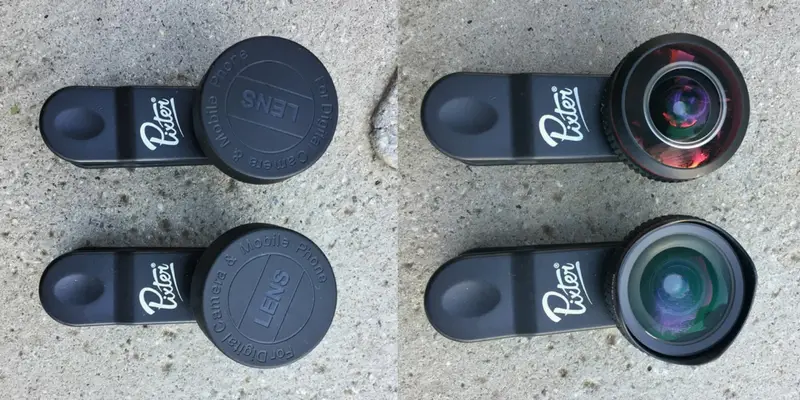 The two lenses side-by-side look exactly the same when the cover is on. Nothing a little bit of tape can't fix, but got annoying on the first day when they weren't differentiated. Would be cool if they could make a subtle identifier somewhere.
Do Not Move The Lens Once They Are Clip On:
You've spent all that time getting the lens perfectly centered, then a slight bump brings back the blur. The photo above was taken by my friend, I gave him my phone but when I came back down, no way was I going to tell him they were blurry!
Even when I thought I had everything perfect, sometimes I found the pictures were stretched around the edges. Not really sure what to think of this.
What About Similar Products?
There has been a smartphone photography accessory industry created with Pixter facing a few competitors. Interestingly, I can't recall the names of any of the companies. Bad branding on their behalf?
From what I gather, they all more or less offer a similar product with minor differences.
What I really like is how personal the Pixter team are and I'm confident this company is in this for the long haul.
My Pixter Review In A Nutshell
I've read a few different reviews of Pixter products and they all seem to be gushing about them. That's totally cool, but let's be real. They aren't perfect (thankfully). I'm assuming the Pixter team will be continuing to improve the product line.
I will be taking them in my pockets though as I have taken some awesome shots. I'll also be attending lots of sports events over the summer and the fisheye will capture them awesomely. What I won't be doing is using them for every shot, hopefully I'll pick up some basic camera gear sooner rather than later.
Ultimately, they are a lot cheaper than buy any decent DSLR camera (plus lenses) and are so easy to travel with.
Where To Buy Pixter Products?
The best place to buy them is straight from the website (they ship overseas).
The lenses (more options than the two above) are available to be purchased individually or in a variety of packages. They have a few accessories as well, might need to pick up a tripod myself.
Pro Tip: Keep an eye out on the website for promo codes or enter competitions announced on their Instagram account.
---
Disclaimer:
I was given both lenses by the team at Pixter (they look fun right?). There was no pressure to provide a positive review, everything above was my own thoughts after running around with the lenses in Barcelona for a couple weeks.