When it comes to sport, the Turkish don't limit themselves to spectating. The country sees the value of playing sports at all ages.
Don't believe me?
Turkey is one of the few countries to include sports in their constitition.
Article 59 reads:
"The State takes measures to develop the physical and mental health of Turkish citizens of all ages and encourages the spread of sports among the masses. The State protects successful athletes."
That should get you onside.
The following will look into the famous sports played and watched around Turkey and.
Without further ado, here are the:
Two Most Popular Sports In Turkey. Football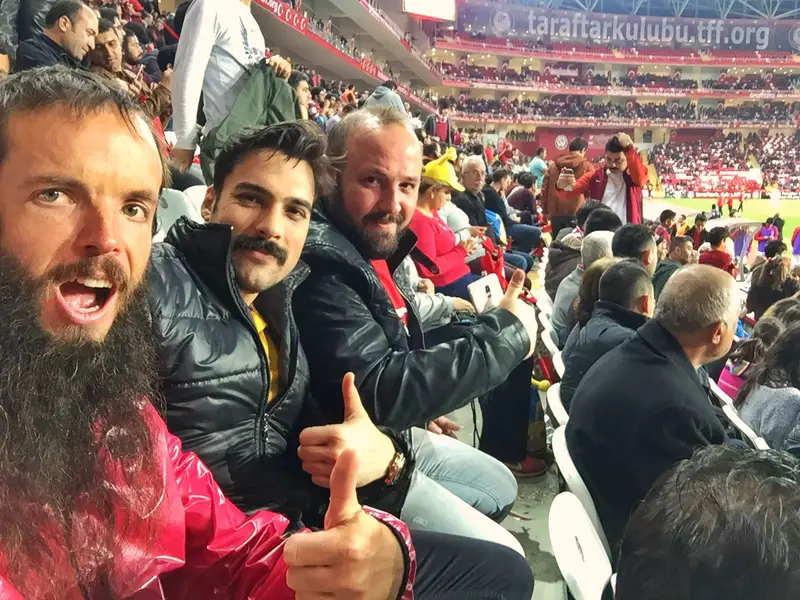 Football came to Turkey in the late 19th century during the Ottoman Empire. Now with five leagues, the first one, the Istanbul Football League, started in 1904.
The nation came together for their first International, a 2-2 draw, against Romania in 1923.
Soccernomics believes they can become a football powerhouse in the future. Though by failing to qualify for the last few world cups they've got a long way to go yet. They've qualified for two FIFA World Cups in 1954 and 2002 (finishing 3rd).
The only official football match I saw was a
friendly, Turkey vs. Albania. For a match with minimal impact in the grand scheme of things the crowd was impressive. The passionate fans coming together despite club rivaries are something I'll never forget.
Ultra supporter groups have caused issues when their passion goes beyond reason. For the most part, they are behaved and create an awesome atmosphere.
Football in played all over Turkey, with several divisions of domestic competitions. The Turkish Super League is the premier competition, with Galatasaray, Fenerbahce, and Besiktas the most successful. They also have insane derbies every year.
If you can catch a game, definitely try to do so.
Want to play? I struggled to find many pickup games around the country beyond a couple in the backstreets of Taksim. That could be a result of sports played at school.
Basketball
The Turkish basketball scene is growing (as is basketball around the world). Turkish Airlines believe stats saying basketball is more popular than football in Turkey. I think I'm in the vast majority in saying that football is definitely more popular than basketball.
Basketball was first played in 1911 inside Galatasaray gyms thanks to Ahmet Robenson. There was only a small number of players with no formal Galatasaray basketball division set up until the 1930's. Since then, various leagues have come and gone . The premier domestic competition is the Super Liga, founded in 1966.
The three most successful teams in history are Anadolu Efes, Fenerbahce, and Eczacibasi with 13, 8, and 8 titles respectively.
The national team are nicknamed the 12 Dev Adam a.k.a. the 12 giants. Their first match was against Greece in 1936 which they won 49-12. They have yet to take a World Title with the best result, a second place in 2010 at the FIBA World Cup.
If you want to watch basketball in Turkey, your best bet is to keep an eye on the Turkish Super Ligi fixtures from ~October – February. If you want to play, there are regular events on Meetup.com and Couchsurfing.
Other Popular Sports In Turkey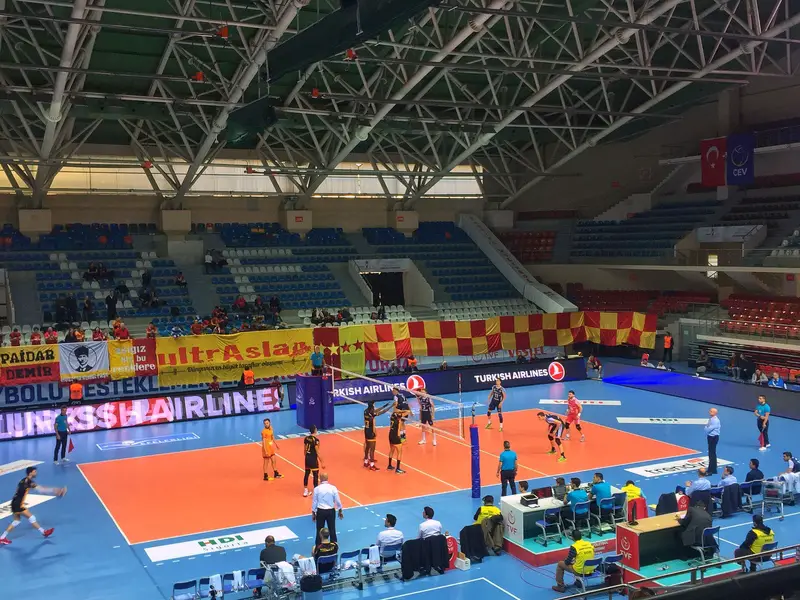 Volleyball: Both beach and indoor volleyball is played in Turkey.
Waterpolo: A cool sport to watch live, with a tight-knit playing community.
Motorsports: Motorsports peaked in the mid-2000's when Istanbul was granted a Formula 1 event.
That didn't last, and now the sport is struggling to pick up new fans.
Traditional, But Not So Popular Sports In Turkey
Turkish (Oil) Wrestling
I put oil in brackets as it's simply known as wrestling inside Turkey. But to us non-Turkish, we can much better relate to the sport when we realise it's oil wrestling. For those interested, they douse themselves in Olive Oil.
The big annual Kirkpinar Oil Wrestling Tournment has ran in Erdine since the 14th century. You won't see people playing this often, you really need to go and seek the sport out in rural areas. Though the Netherlands and Japan have started participating.
Camel Wrestling
This is a traditional sport that doesn't have a big following like it once did. But the Government are currently looking to bring the 'sport' (is it a sport or animal cruelty?) back into the limelight.
From November – February, there are tournaments held on Sundays in the southwest.
Tourists are more than welcome to go along. If you go, or have been, I'd love to ask you some questions!
Board Games (Rummy-O & Backgammon)
This one was something I found interesting travelling through Turkey. In different cities, different board games seemed to reign popular. In Antalya, everyone was playing Rummy-O, then in Izmir and Adana, Backgammon was the game of choice. It's quite interesting to watch them play. 99% of the time it's all males sitting around drinking tea, chatting away, laughing, and playing. Game after game after game. Everyday.
---
Turkey is a fun country with their sports.