Love it or hate it, Facebook is a great resource when used in the right way.
This extends before, during, and after your travels, with Facebook groups covering a variety of topics. The following groups are groups dedicated to those travelling in New Zealand, primarily backpackers. At the time of posting (June 2019), all the groups are active.
The best part about Facebook groups? You usually get up to date information if you have any questions. That's because people are enthusiastic in the weeks leading up to/during/and weeks after their trip to New Zealand and will comment on posts with their relative ego expertise.
1. New Zealand Backpacker Jobs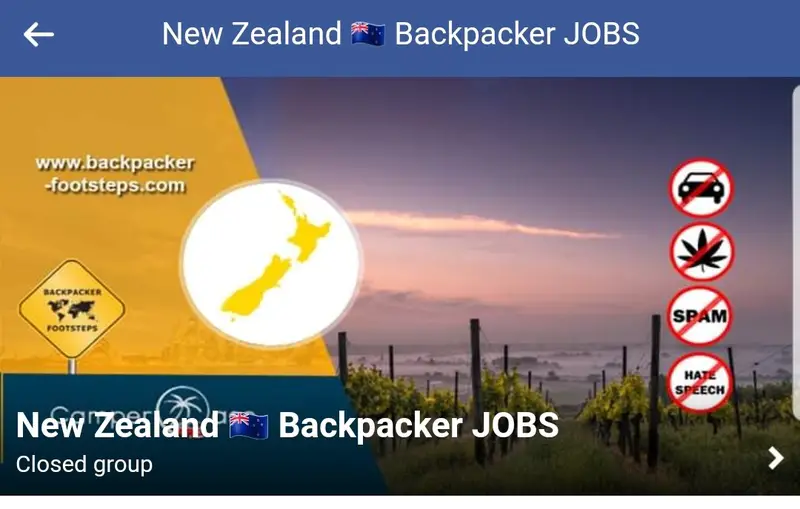 Number of members: 22,000+.
You can join this group here.
With over 22,000 members, there are 10+ admins modertaining the page to help ensure the group is used what it is intended for, finding backpackers jobs! They do want to keep all posts in English which is understandable, and with so many people in the group there's no reason why you shouldn't be able to get solid leads on jobs, answers on any specific job-related queries, and even testimonials from people who worked at the place you're considering joining. From time to time, employers post in the group too.
2. Backpackers New Zealand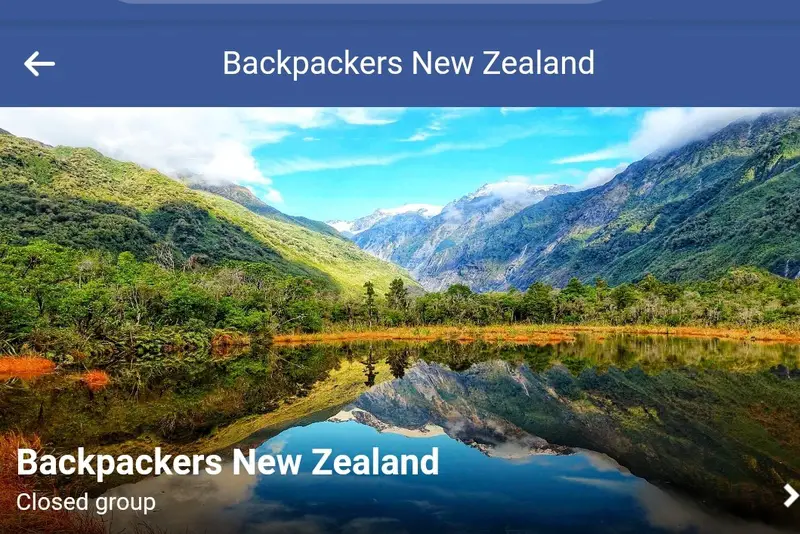 Number of members: 60,000+.
Facebook group here.
Yeap, the Facebook groups for backpackers in New Zealand are massive. If you have any questions about your trip, where to go, how much things cost, is Milford South worth it, itinerary planning for your kiwi road trip etc. then this is the group for you. The admins do their best to keep the group focused, and will chime in with answers too. Of course, depending on your question you may find that opinions differ which may leave you even more confused, but when you filter the opinions you'll find the helpful ones. Given the group is so active, use the search function to find out about stuff before you go creating your own post.
3. Backpacking New Zealand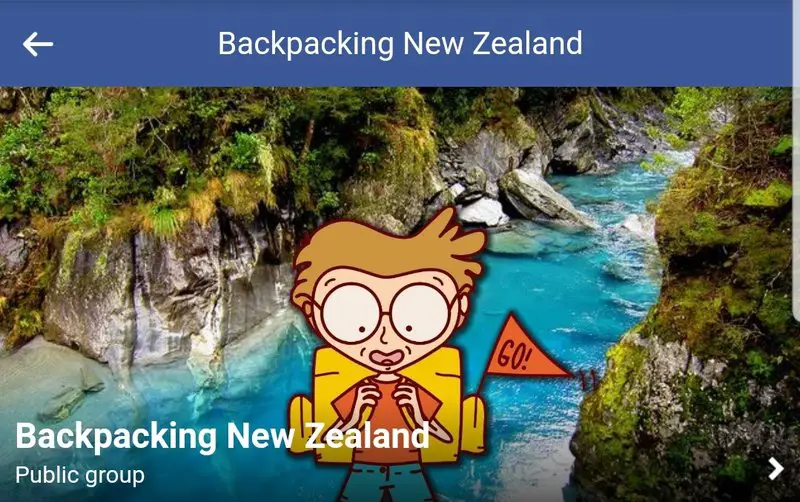 Number of members: 25,000+.
Facebook group here.
Although there are over 25,000 members, this group isn't overly active so you won't get flooded with stuff in your news feed. Like the previous group, if you're trying to find a ride, meet up with someone, figure out where to go after Wellington, best places to stay, the members in this group will chime in when they have useful information.
4. Wwoofing New Zealand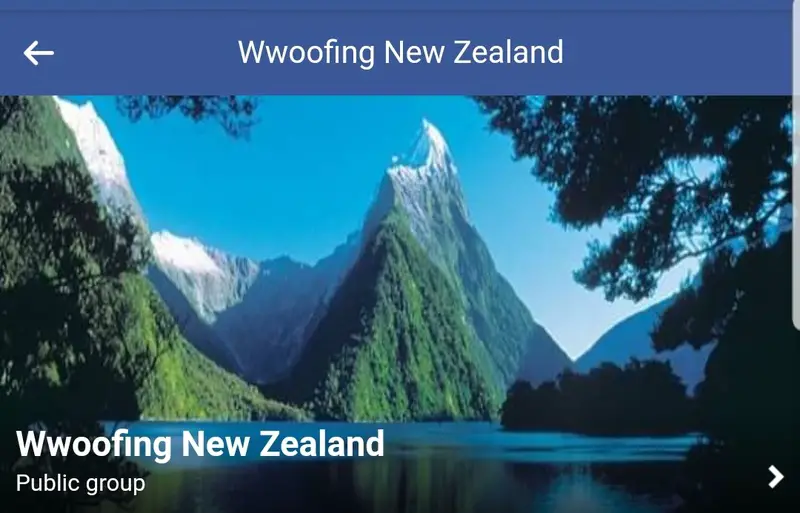 Number of members: 3,000+.
Facebook group here.
Wwoofing is popular in New Zealand and while the organisation would love to keep both volunteers and WWOOF hosts on the website, Facebook groups make it hard. The best part about this group is that it has both volunteers and hosts interacting on the site. As a volunteer, you're more than welcome to introduce yourself (include a photo) and what you're looking for and hope that a host takes a liking to you. But also keep an eye out for posts from hosts who usually post with a need for volunteers on a quick turnaround.
5. New Zealand Ride Share Backpackers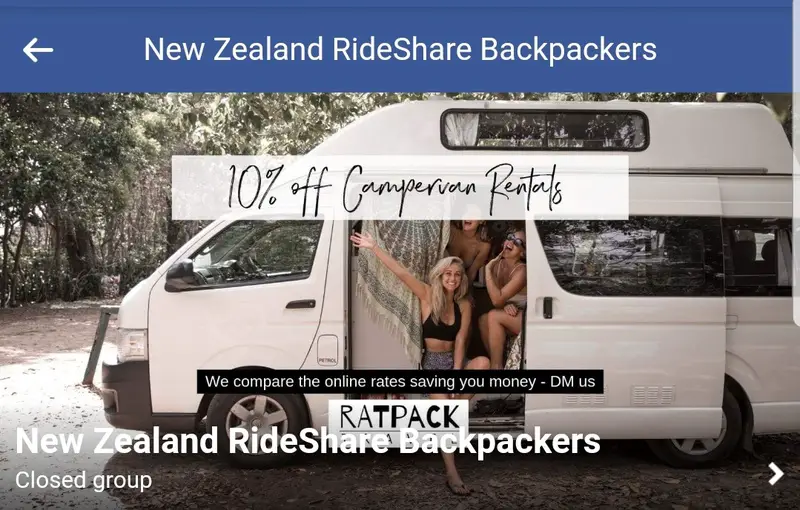 Number of members: 22,000+.
Facebook group here.
As road tripping around New Zealand is so popular, there are lots of opportunities for you to jump in a car with others on either a day trip or in between trips to save money (and the environment!). Both people looking for a ride and those offering a ride post in this group. While it looks like there isn't much in the way of comments and stuff on the posts, a lot of discussions go straight to PM. As always with groups of this kind, tread carefully and take all the precautions you can before riding with strangers.
6. Backpackers Cars Buy&Sell New Zealand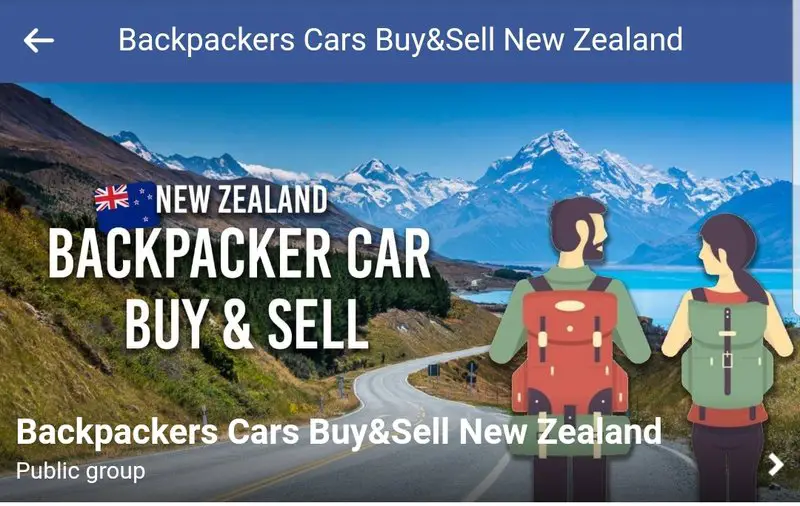 Number of members: 7,000+.
Facebook group here.
Another road trip related group. This is an amazing groups,with some cars being listed in the group multiple times over the years as it moves on from backpacker to backpacker. If you're planning on buying a car in NZ, jump in this group a month or so before to get a feel for what cars are out there. And you can even message people to start making plans to meetup in the days after you arrive if you think it might be the car for you. As you've thought about where to fly into, you'll likely be landing in Auckland or Christchurch where cars are usually bought and sold in NZ.
Bonus: Niche Groups
These are just a handful of the Facebook groups available. You can get specific with groups. Let's say you've moved to Wellington, search 'buy and sell Wellington' on Facebook, and you'll find groups where you can get things to make your home look homely for cheap. And I'll never forget working with Hungarians in Martinborough. They mentioned there's a Facebook groups 'Hungarians in New Zealand' so they can all chat and meet up when paths cross. Check out '[your nationality] in New Zealand', there's likely a group.
---
In all likelihood, you'll stop following these groups after your trip has finished, but they can enhance your trip to New Zealand! Just don't spend hours mindlessly scrolling through them while you're in NZ, go out and explore!