When people are heading to New Zealand I naturally get asked where to go. It's cool, I get it. Planning your New Zealand road trip itinerary is important to you. New Zealand is a once in a lifetime destination & you don't want to waste any time while there.
Yet, I've never done a road trip in New Zealand longer than a week. So I can't even create a New Zealand itinerary that I've actually done start to finish to recommend (want tips for travelling NZ? No problem).
Luckily travel bloggers love New Zealand and quite a few have written about their New Zealand road trip itineraries. Reading these itineraries makes me so stoked that I got lucky and was born in NZ!
The following is a collection of 25 itineraries to help you plan the best road trips in New Zealand.
p.s. Happy to help you with your travel plans anyway I can, send me an email to jub (at) tikitouringkiwi.com anytime.
A few notes having (skim) read them all:
rental car/campervan is the best way to see New Zealand. period.
accommodation is the expense that varies the most between budget and luxury travellers
there's a lot of driving involved in NZ road trips (Captain Obvious) but the epic views will never make the drive too painful
sigh, whether you're a Hobbit/LOTR fan or not, Hobbiton seems to be worth a visit (I'll keep resisting!) Update 2020: I've now been. And it is awesome!
there is no default best route to travel New Zealand. The timeline and interests are going to determine a lot of this.
Which rental car company to use?
RentalCars.com. You can search their site to compare prices between popular car rental companies.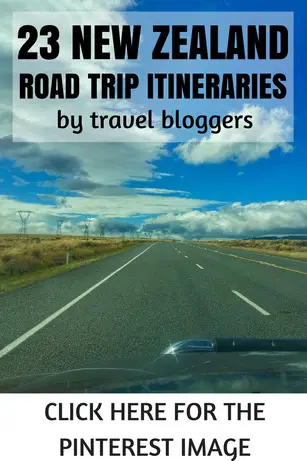 The number in the brackets indicate the year the post was published.
Itineraries For 3 – 7 Days In New Zealand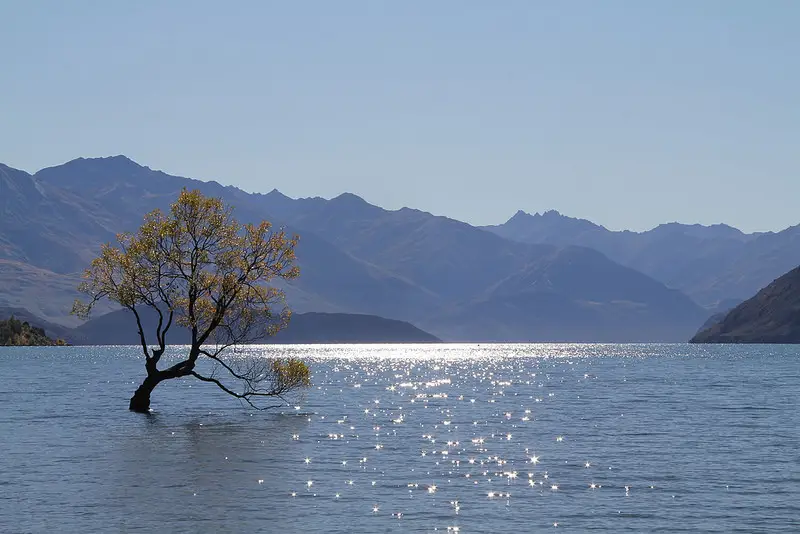 Both Islands
Shaun & Petra are kiwis and have figured out the best way to see New Zealand's highlights for a week-long trip to New Zealand. You'll be spending a fair amount of time travelling most days, including the flight from Auckland to Christchurch on day four. Regardless of how tired you are wrapping up the week in Queenstown will receive no complaints at all.
One week in New Zealand is all you have? Check out their suggested itinerary (2015).
Shaun & Petra recommend the views from The Hermitage Hotel on Day 5.
---
South Island
Courtney has a full-time job, but that didn't stop her from making a four day trip to New Zealand. You'll quickly gather as you look through these itineraries that regardless of how long your trip is a camper van or car will enable you to see what you want to see in NZ.
What I learned from reading her itinerary? I really need to take a helicopter ride one day.
4 days in the South Island? Let's do it (2016)!
---
North Island
Chantell and Darrell have got you covered with a quick 5 day trip around the top half of the North Island. Despite their recommendation, everyone should visit Hobbiton, I'm going to continue avoiding that. For now at least.
Even though they're from Australia you should check out their 5 day itinerary (2016).
---
Related Post: The ultimate list of New Zealand Travel Tips.
---
Itineraries For 8 – 14 Days In New Zealand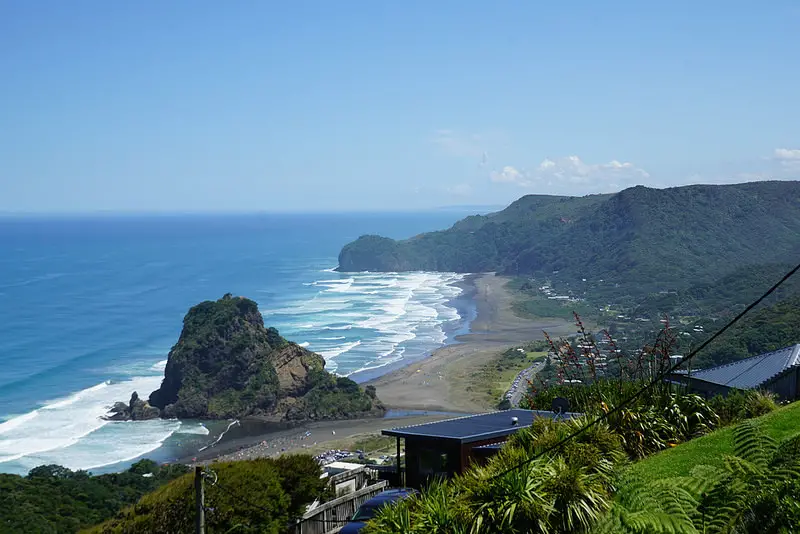 Both Islands
Brittany had a friend come over to spend her two weeks of annual leave in New Zealand. Crikey they covered a lot in two weeks, but with a number of Pineapple Lumps and Chocolate Fish consumed, there's no surprise they didn't run out of energy.
Also did you know about Heli hiking? That's a new one for me! Bucket listed.
Check out all the details of the epic 14 day adventure over at The Sweet Wanderlust. (2016)
Brittany's Day 11 Accommodation? An airbnb with a local family.
---
Krissy had two weeks in New Zealand. She managed to make an itinerary for both islands. The first few days were in a rental car before joining a tour with Haka Tours who she said were awesome.
Reading her itinerary brought back fond memories of the Shotover Jet, you get so close to the rocks while zooming about the water!
Speaking of, if you're travelling around in a campervan, Globo Surf has reviews on 100's of different pieces of outdoor equipment. Having hitchhiked with lots of different people in NZ, it turns out lots of people travel with a small fishing rod and reel.
If you like the sound of mixing tours and independent travel, check out this itinerary (2016).
---
North Island
---
Ross and Alyse have been travelling for a few years now, but the three months they spent in NZ has them convinced it's the country they would like to move to if they left their homeland Canada. In their two week itinerary, they don't ignore Auckland and Wellington which is great as they both have awesome things to offer outside of the natural wonders you're probably here for.
Check out their two week itinerary for roaming the North Island here (2015).
---
Megan has been in the travel writing industry for over 10 years as well as having over 900 posts on her travel blog. New Zealand is also her homeland! This itinerary is an easy read and I like how she breaks the trip down into different regions of the island and provides alternatives as some areas appeal to some more than others. Although she does lose brownie points for not mentioning he marvelous Kapiti Coast!
Check out Megan's New Zealand Road trip ideas here.
---
Samantha only had 10 days to fly from the USA and back while trying to all of New Zealand. She certainly did a good effort with a camper van. Her day four was a replica of what I also did earlier this year, walking Craters of the Moon, checking out Wai-O-Tapu and taking a dip in Kerosene Creek. You should probably do it.
Click through for Samantha's 10 Day New Zealand holiday itinerary (2016).
---
If you're a details person, you'll appreciate Aimee's post as she travelled down the North Island at a leisurely (& luxurious) pace. She is honest about her mistakes (not staying in Coromandel long enough) but what I really liked is she spent time in Hawke's Bay, a region overlooked by visitors to the North Island.
Get you note pad ready and check out Aimee's New Zealand travel itinerary (2015).
Aimee starts her trip in Auckland at The Langham (has since rebranded as Cordis).
---
South Island
KJ found a lot of driving had to be done on her 9-day tour of the South Island, but that's alright with infinite sensational picnic locations to break up the drive.
Of the three days you won't be driving, you'll be exploring Franz Josef Glacier, Wanaka & Mt. Cook. Can't argue with that.
The nine day itinerary is pretty expensive, but there are ways to cut costs easy enough (2012).
KJ's Day 4 Accommodation? Wanaka View Motel.
Annabella is a kiwi who loves to travel the back roads of New Zealand. She spent two weeks driving around the South Island playing tourist, and despite being a local, got into trouble on the road when her car stalled due to overheating enroute to Larnach Castle. Take note, driving here is likely different to your home, it's safe, just conscious of NZ's terrain.
Her two week itinerary can be found on her blog, New Zealand By Road. (2016)
---
Jen & Mick are two of the nicest Aussies you'll meet. How do I know? They said New Zealand is their favourite part of the world!
Their two week trip through the South Island is full of highlights and seeing the photo they took of Lake Tekapo makes me want to go there. Now.
Check out their highlight reel of the South Island in two weeks. (2016)
---
I like the way Arienne keeps your expectations reasonably low in her itinerary. Even with expectations set you know you've going to blown away based on her photos. You'll be driving a lot the first few days, but this frees up more time in the back end of the trip to enjoy the West Coast. Even in two weeks you won't get close to the northern end of the island, but that's totally okay!
Arienne has broken the itinerary for two weeks in the South Island into two parts, with week one starting here. (2013)
---
Itineraries For 15 – 30 Days In New Zealand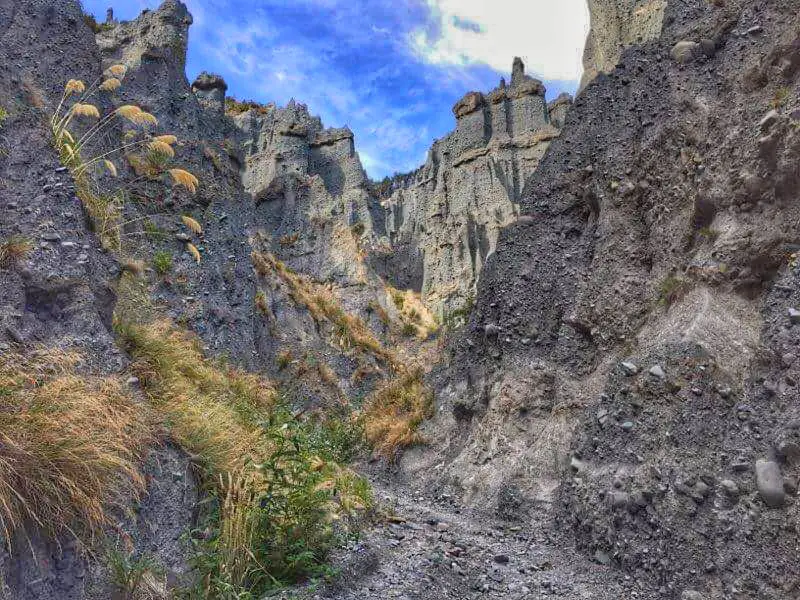 Both Islands
Martijn and Anto are adventurers. They spent six weeks exploring all over New Zealand in 2013, mostly the outdoors with several multi day hikes. Having also explored New Zealand in 2002, they were stoked to have the chance to explore Able Tasman for several days after making a 'mistake' on their previous trip and only giving it an afternoon.
They have broken their (flexible) 28 day New Zealand itinerary into two parts -> Part One, Part Two (2015).
---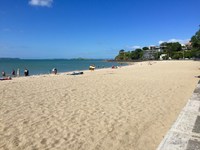 Lauren and her husband headed to New Zealand for just under three weeks looking to explore as much as possible. They completed the majority of the trip with a rental car, with a break down of five days in the North Island and the rest in the South Island.
Not afraid to use a Lonely Planet, check out Lauren's itinerary to find out her favourite stops along the Catlins. (2016)
---
Jamie joined her husband and a couple of friends for 20 days in New Zealand as they toured around by car staying in a variety of different accommodation types (including airbnb). There were delays but they managed to cut things out on the fly without ruining the atmosphere of the trip. That's the awesome part about New Zealand, the consistency of awesomeness is unreal.
Click through to read the full itinerary and find out where Jamie had the best meal of the entire trip (2015).
---
Kristen is an adventurer at heart and took some wicked cool photos from views you don't usually see from the best places in New Zealand. Her three-week trip probably could have been completed quicker, but apparently getting from A to B took her longer than expected. No eight-lane highways in NZ!
Kristen's three week itinerary starts here (2016).
---
North Island
Crystal took a road trip very similar to a trip I recommended to a couple from Malaysia just last week. The upper North Island has so many different types of terrain that it does take time to explore properly. I really like how she dedicated four days to the Coromandel Peninsular and while I haven't visited Cape Reinga yet, she referred to the place as a difficult girlfriend. Genius! Check out her post and how much she spent here.
---
South Island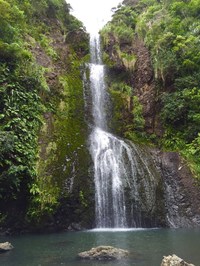 Luke likes beer and his tip of searching for craft beers in New World on day 5 will ensure you don't go thirsty before eventually arriving at the Speights Brewery. Interestingly, he prefers the views from the coast rather than the mountains, confirming there's beauty for all in New Zealand.
The three week itinerary for the South Island is broken up in three parts, start from the beginning here. (2015)
---
Anne, a part time traveller spent three weeks travelling around New Zealand by car. Her itineraries are uniquely organised and make sure you hit all the best spots. Yes, that does include Queenstown's Fergburger.
Check out Anne's itinerary here (2013).
---
Laurence (UK) and Jess (USA) spent a year living and working in New Zealand exploring the country any chance they could. Their itinerary is how they would spend four weeks travelling the country based on their adventures. They even recommend a day in Nelson just to drink coffee. Yeap, kiwi's love their coffee (and are darn good at making it).
Check out their perfect New Zealand road trip (2012).
---
Liz and Josh are two awesomely fun people who love to laugh. How do I know this? I met them in Malaysia! They've spent weeks road tripping NZ so this 20-day South Island road trip itinerary they've come up with is sure to be a winner. I like the idea of taking the scenic secondary road rather than the main road they suggested on the way to Queenstown.
Check out their 20 day New Zealand itinerary blog (with expenses).
---
Itineraries For 30+ Days In New Zealand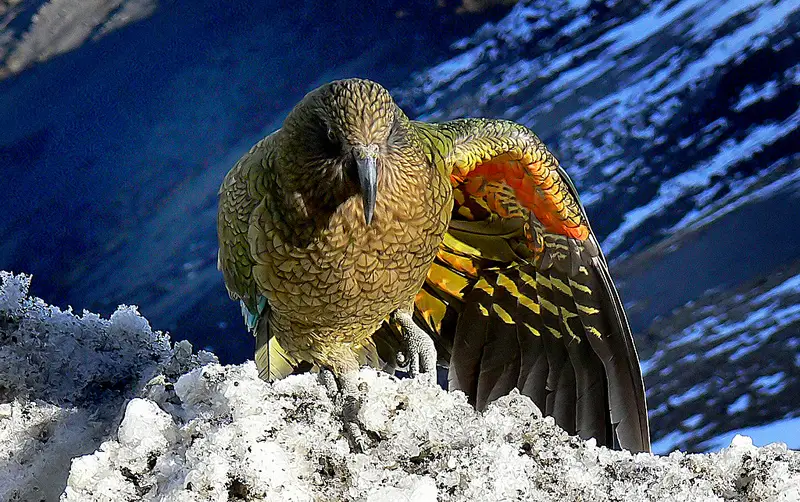 Both Islands
Abbi and James have lived in New Zealand for a while now and came up with their best month long itinerary to explore NZ. What I like most about it is their split between the islands (12 in the North, 18 in the South) and the fact they agreed the Coromandel deserves more consideration than most give it!
Planning 30 days in the New Zealand? Hell yeah! (2016)
---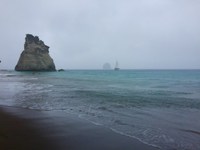 Victoria and her partner spent 32 days travelling around New Zealand, primarily in a camper van. They mixed in a rental car and a touch of hitchhiking. The Bay of Islands was one of their favourite places, describing it as an exotic version of England.
Check out their itinerary, Part One – South Island & Part Two – North Island (May 2016).
---
Lotte & her husband detail their 43 day in itinerary for their New Zealand trip starting in Christchurch. They hired a camper van, which didn't stop them spending time in Wellington, of which one and a half days was spent exploring the incredible Te Papa Museum.
Head over to Lotte's New Zealand trip itinerary blog post at Phenomanal Globe for the nitty gritty (early, 2015).
---
Two months, 7904km, two adults, two kids, 47 nights sleeping in a tent & one camper van. It may sound like a horror story to you and Erin admits there were a few lows on the trip, but the highs more than made up for it. While the regular highlights are memorable, Erin really enjoyed the in-between moments that we know really make a road trip awesome. I think it's fair to say you should not have any issue coming up with NZ South Island itinerary ideas having read all these.
This is the only itinerary that involves a family travelling New Zealand! Check out Erin's itinerary on Backroad Planet. (2015)
---
A Few Final Thoughts
Wowser! That is 25 New Zealand road trip itineraries for you right there. Whether you have just a few days, a couple weeks or an indefinite timeline (lucky you) you surely will learn a thing or two by reading a few of these.
Book your rental with RentalCars.com today
My question to you: what do you think is the best way to see New Zealand in 2 weeks?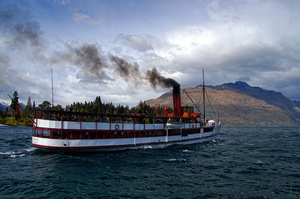 Remember, it's YOUR trip to New Zealand. These itineraries are going to be a great guide to get started, but don't be afraid to mix and match. You may find the blogger is exactly like you or you might like to take bits and pieces from each blogger while not even considering someone who prefers luxury if you like to travel on a budget.
The best part? There's no 100% wrong way to road trip around New Zealand! Enjoy.
Added Note: When I was last in New Zealand I had great success in terms of having reasonable freedom camping sites that were in good condition. Unfortunately, whenever I read the news, it seems like people aren't respecting basic freedom camping etiquette. If you do take advantage of these places, don't be a dick and clean up after yourself.
More New Zealand Resources On The Blog:
---

Ready To Road Trip New Zealand?! Keep This Handy On Your Pinterest