If you're planning a trip to Queenstown, 3 days in Queenstown is a good amount of time before you return home or move on with your road trip.
Having spent about a month in Queenstown, this is what I would recommend for the average person to spend 3 days in Queenstown. If you love hiking, you'd add more hiking but this itinerary will give you an solid overall glimpse into what Queenstown has to offer.
Note: I'm going to assume you're landing in Queenstown mid-morning on day 1 and fly out of Queenstown late in the evening on day 3.
Let's get into it.
Day 1 of 3 Days in Queenstown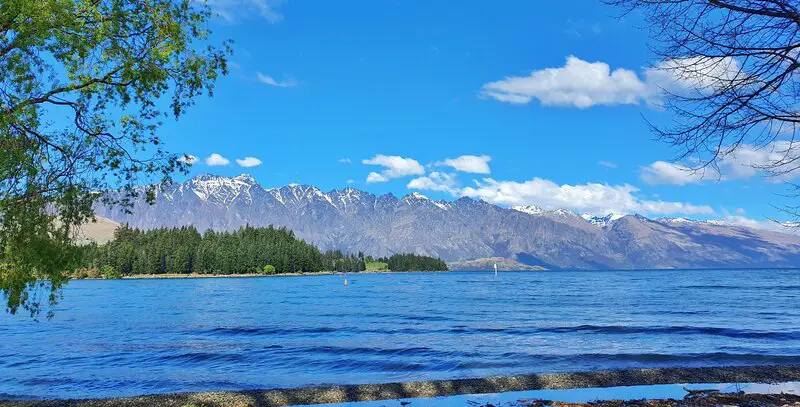 Travel days are always a bit of a pain, so hopefully, you've got a nice day for flying as you arrive in Queenstown. The scenery is unreal (try and get a window seat) over the Southern Alps.
Getting into Queenstown from the airport doesn't take long (the bus is a good option) which means you might not be able to check into your room straight away (2 pm check-in is the norm in NZ). That's okay, as we'll get straight into the activities.
Get your active gear on as our first activity will be going up to the Skyline for the luge and views (if you're hungry before starting, grab a snack/coffee from Fergbaker), or there's a Four Square just up the road.
Now, we have two options to reach the Skyline. You can take the gondola up, or you can walk up via the Tiki Trail.
Pricewise, the Tiki Trail is free, and the gondola costs $44 for adults and $26 for children (at the time of writing) return. But there's a flaw in the pricing structure from Skyline, which I am not a fan of but can't do much about. You can only get a return ticket for the gondola, not a one-way ticket at a cheaper price.
Adding to that, every luge ticket you buy includes a gondola ticket. So a ticket for 2 luges rides and the gondola costs $61 for adults and $43 for children.
So for an extra $15 you get two luge rides (adults) which is a good price for the luge rides. If you don't mind the gondola price.
I don't like the all or nothing pricing though, seems shady.
That said, you still might want to stretch the legs and walk up the Tiki Trail (2km with about 400 metres of elevation) anyway and use the gondola to get back down.
The views from up and around the Skyline are awesome though. Not that you want to spend time looking at the views as you hurtle down the luge track!
There's also a mountain bike park, and a restaurant up here. Which you could add on if you wanted.
All up, this will take you a couple of hours.
It's time to check-in now, and then head to Fergburger. Being mid-afternoon the line shouldn't be too massive (fingers crossed), but you've really got to give the most famous burger in Queenstown a whirl.
After a burger, it's time to go for a walk to Queenstown Gardens along the waterfront. The gardens are so nice, and a good way to get away from the hustle of town (especially during the holiday periods). You can comfortably spend half an hour getting lost walking around the gardens, or you can chill next to the water and embrace the views. You even play a round of disc golf which is a popular activity with the locals (you can hire discs in town here).
Depending on the time of year, you might be walking back towards the centre of town at sunset. Take in the views 🙂
For the evening, we're going to be taking it pretty easy. We've got a super early wake-up call, and travel days can be tiring. Wander around and grab dinner and drink at the place that takes your fancy.
Queenstown Day 2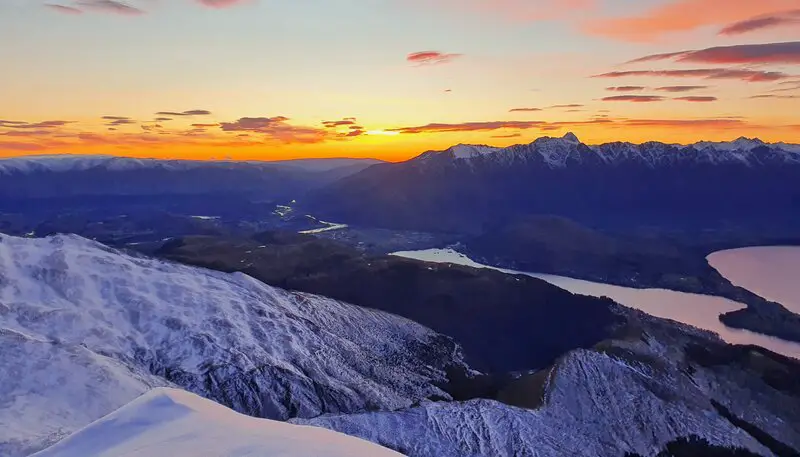 Waking up early on holiday sucks, right?
I 100% agree.
But you're going to have to trust me 100% and figure out how early you'll need to wake up to reach the summit of Ben Lomond (provided there are no massive amounts of snow/ice on top – check with visitor centre on day 1) for sunrise.
I left at 4 am for a 7.05 am sunrise and just made it in time (we took 35 minutes to get up the Tiki Trail to give you reference). Most of you will want to leave earlier…but it'll all depend on your fitness levels.
It's an easy trail to follow to the summit, just make sure you're prepared for the cold morning and bring some snacks (you can go to Four Square or walk down to Fresh Choice at some point on day 1) and a head torch.
If you underestimate your walking time, you'll still get some wicked views of the sun rising over the other side of Lake Wakatipu from the saddle. But get to the peak!
If the forecast is bad, you'll probably skip Ben Lomond as you want to maximise the views when you get up there (again, check with the visitor centre). An alternative if the weather is iffy, or you decide to turn off your alarm clock and go back to sleep is to walk up Queenstown Hill and watch sunrise from there. It's a shorter walk but you still get some great views.
Depending on how early you've woken up it's time to enjoy breakfast at a cafe for the debrief. There's plenty of cafes that'll be open early. I don't have any specific recommendations. Follow your nose 🙂
Now, you might be exhausted with the early wake-up, so take it easy for a couple of hours which may involve a nap (guilty). At minimum you'll be needing a shower.
In the afternoon, it's time to get out onto Lake Wakatipu having seen it a few times on the first day.
There are a few different ways you can experience being on the waters of Lake Wakatipu.
Hydro Attack – your in a shark like boat that is semi-submerisble. It looks crazy from the shoreline.
On a standup paddle board
Cruising on the TSS Earnslaw
If you're on a budget, go swimming 😉
Whatever activity you choose could take up to a few hours. If you've decided on a shorter activity and there's still time left in the afternoon, you could walk down towards Sunshine Bay. There's a cool little hidden waterfall you can discover.
And now we are into the night. This is the night we're going to be having dinner, a few drinks, and if you like a party, PARTY.
The best way to figure out where to go out for nightlife is to talk to the team at the visitor centre or at your accommodation. There's always a few places open until late and there should be a party/live music event somewhere. And it's also the only city in New Zealand that has two casinos!
You could well be tired though, in which case, head back to the hotel and enjoy playing online at one of the top online casinos in New Zealand found here.
You'll make it a good night regardless.
Day 3 of your Dream Trip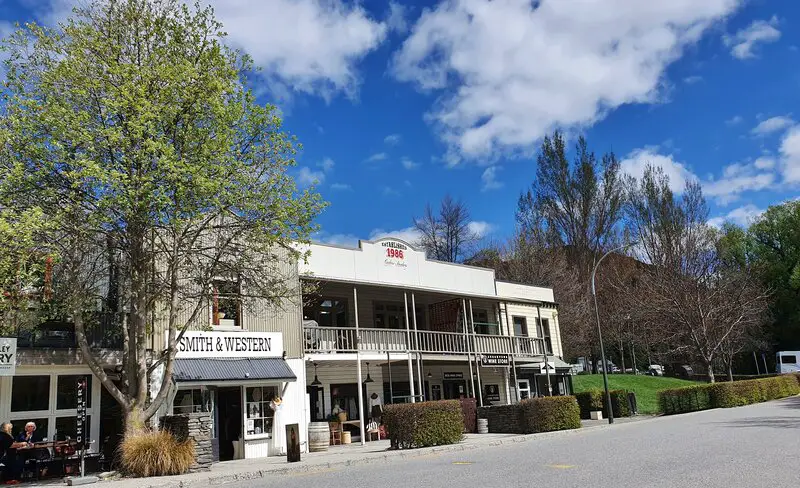 You might be a little hungover today, but at least you don't have to wake up at silly o'clock in the morning for a sunrise hike 🙂
On the final day, we'll be taking a day trip to Arrowtown which is about 20km's from Queenstown. Thankfully the bus is super easy to catch from the centre of town and isn't much slower than going by car. Queenstown are investing a lot into their public transport infrastructure which is cool.
In Arrowtown there's plenty of activities to fill in a day. Most people are going to like some combination of the following:
Walk up Tobins Track (there's a bunch of other walks too)
Try your hand at panning for gold
Visit the Historic Chinese Settlement
Play golf at The Hills, one of the best courses in NZ
Visit one of the wineries close to Arrowown
Wander around the town with its historic buildings
Eating all the food
You might be able to do all of these activities, or only a few. It'll depend on what time your flight is out of Queenstown.
Make sure to leave plenty of time to get back from Arrowtown and out to the airport. If you're travelling super light, you could take your bags to Arrowtown and go straight to the airport from there. To save the hassle of waiting for the bus back to the airport after returning from Arrowtown, Uber or Ola are an option.
---
And there you go, that's an awesome way to spend three days in Queenstown.
This will keep most of you busy most of the time, yet allows for some downtime where you can just relax.