Something I had not considered doing while in Borneo was checking out the beaches. However the first night an invite was extended to join a day trip to Tip of Borneo beach which sounded fun.
A couple days later and we were off. Arriving at Mederka bus station thinking there was a 9.30am bus. We were wrong but managed to get one that was just about to leave at 9.15. We think they just leave randomly, it was comfy though! Destination? Kudat.
The bus ride was about three hours and thirty minutes and we were dropped off still 40km from the beach. We quickly found out the last ride back to KK was at 4pm so we had three hours or so to get to the beach and back. We quickly acquired another tourist who wanted to get to Tip of Borneo beach and a willing taxi driver who would take us all there and back for 80RM (waiting for us at the beach).
Once we arrived at the beach it was awesome! What really surprised me was the lack of people, the beach was supreme, there's accommodation and lovely warm blue water. Turns out this place just hasn't been discovered yet! We walked to the official tip and it was awesome with some fascinating erosion creating cool effects happen to the rocks. After a few snaps we headed to the beach.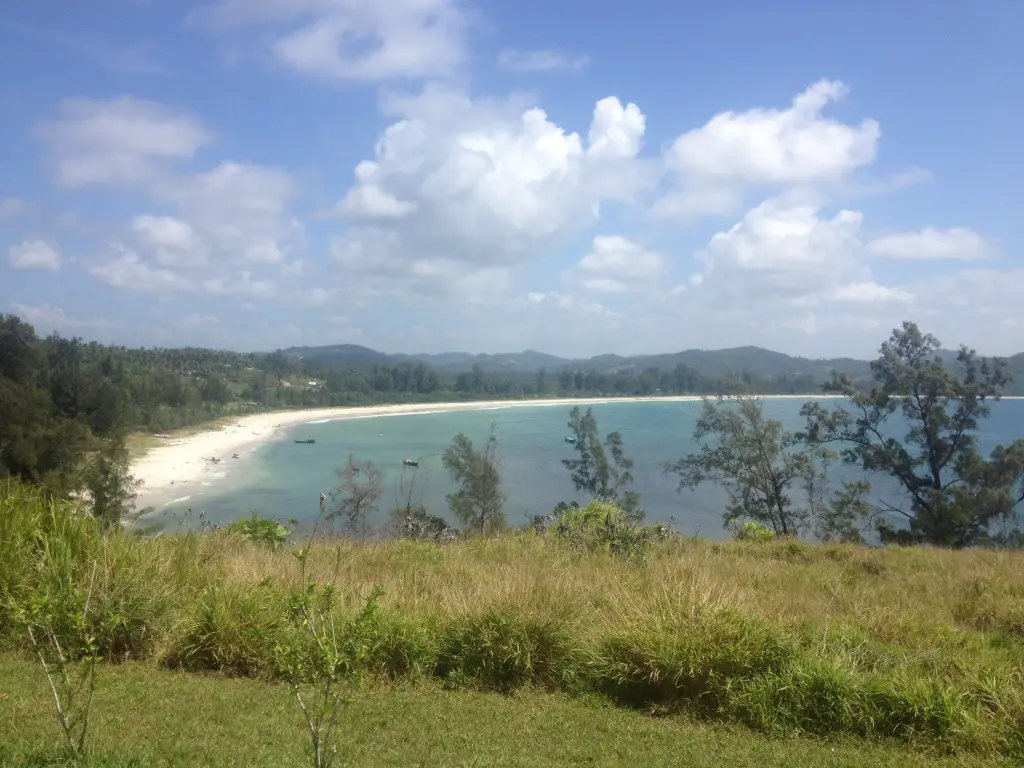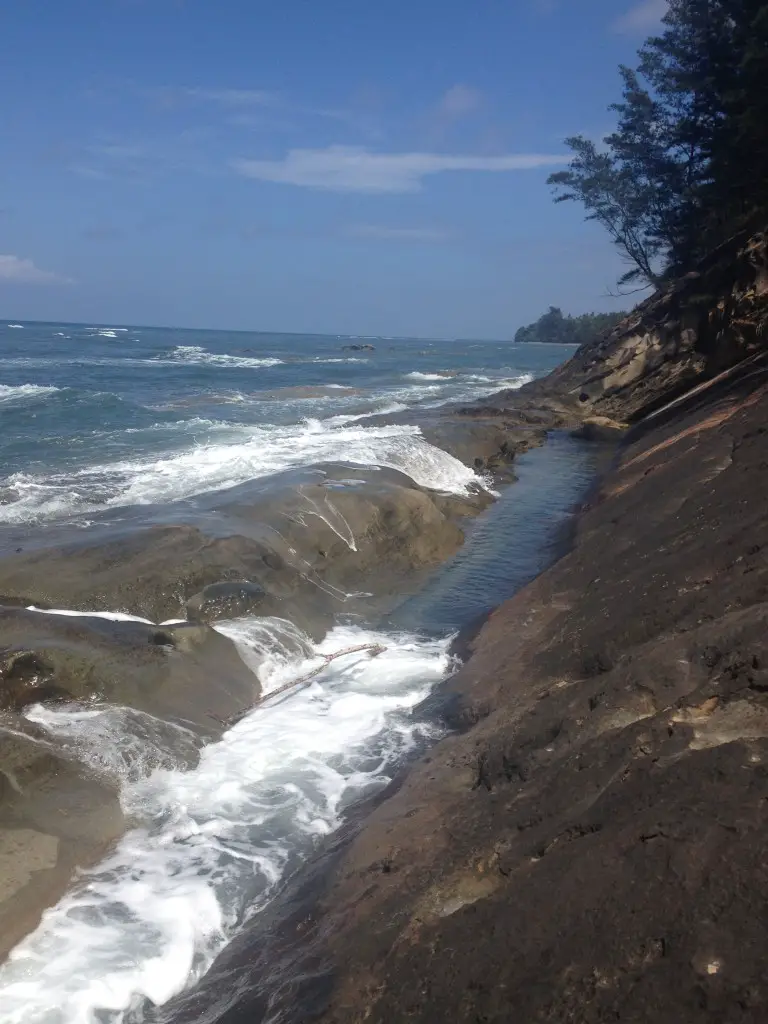 It was empty! I did not realize it at the time but Tip of Borneo beach is the best beach I have ever been to. Next time I am in Borneo I will spend some days there. Under the searing heat we headed to the Tip Top Restaurant for a fresh juice. DO NOT order a juice from here. After 25 minutes we enquired about our juices. They were sitting out back half full but no one was working on them. They filled up the rest of mine with bottled Minute Maid OJ as I looked on, they could have at least hidden this fact! Both our juices were yuck.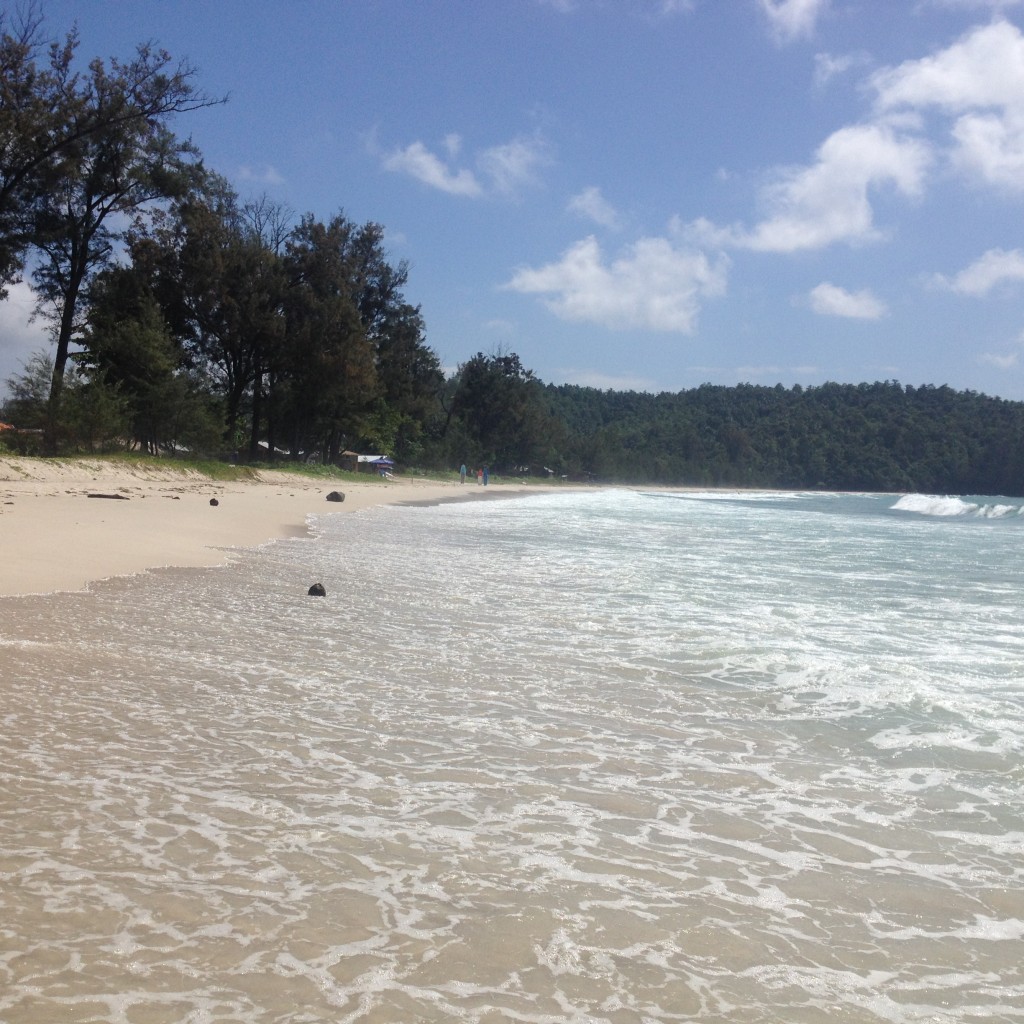 Anyway it was time to make the journey back to KK getting a quick bite in Kudat. We eventually arrived back to the hostel at 8pmish. A great day with great company, I would do it again in a day but get an earlier bus so there is more time at the beach. Staying near the beach itself would be awesome to. This is one undiscovered part of Borneo, I think because the perceived difficulty getting from Kudat to the tip which is not the case at all.
Expenses:
Bus from KK to Kudat: 20RM
Taxi to Tip of Borneo beach and back: 80RM (I paid a share of 25RM)
Tip Top Juice: 9RM
Food for day: 10RM
Minibus from Kudat to KK: 30RM
Total Expenses: 94RM = 29USD