There are many great destinations in Europe for those looking for a city break, including London, Paris, Berlin, and Barcelona. Another great option is Prague, the capital of Czech Republic, Prague.
If you're coming to the Czech Republic you'll likely need to go via Prague at some point on your journey. Make sure to spend at least 24 hours here, it's epic.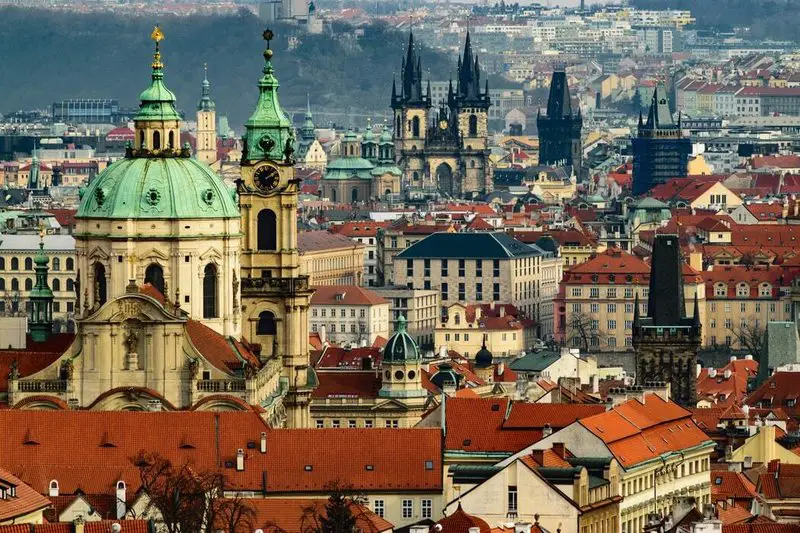 Prague is packed with history and thanks to its position in central Europe, it contains hints of both Eastern and Western Europe. If you have already visited some of its neighboring countries, like Poland or Germany, you will spot similarities in its architecture, cuisine, and culture. You'll also see some differences too.
Here are some things you should consider doing.
1. Learn About Prague On A Free Walking Tour
The lucky part about Prague being a super popular tourist destination is that there are lots of walking tours available, year-round and all throughout the day. Make this the first thing you do when you get into Prague.
There are a few different companies, but most of them will offer at least a tour of either the Old Town or the new Town. They're a great way to pick up some context about Prague before you go onto explore on your own.
And make sure to write down all the food and drink recommendations they have. They're worth the tour on its own (ask about the two-coloured beers in the local pubs).
2. The Old Town Square
After walking over the bridge, you can head to The Old Town Square which dates all the way back to the 10th century. It shares many similarities with other old town squares in Europe, with large, grand buildings on each side, a large square of bricks for people to wander around, and plenty of food and drinks venues for tourists to enjoy.
It's also where you'll find the Astronomical Clock, a 15th-century marvel that would still be impressive if it had been constructed from 21st-century technology. The square hosts the Prague Christmas Market, which is widely regarded as one of the best in Europe.
3. Casino Atrium
Prague's Casino Atrium is located inside the Hilton hotel on Pobřežní and is open 24 hours a day for guests to play all the classic casino games like blackjack, roulette, and slots. It is one of the best casinos in Europe, evidenced by its long record of hosting the Prague round of the European Poker Tour.
The EPT is the largest tournament for poker on the continent, with around 2,000 players taking part and a prize pot in the millions of Euros. It uses Texas Hold'em, the same variation that is enjoyed by millions online.
4. Charles Bridge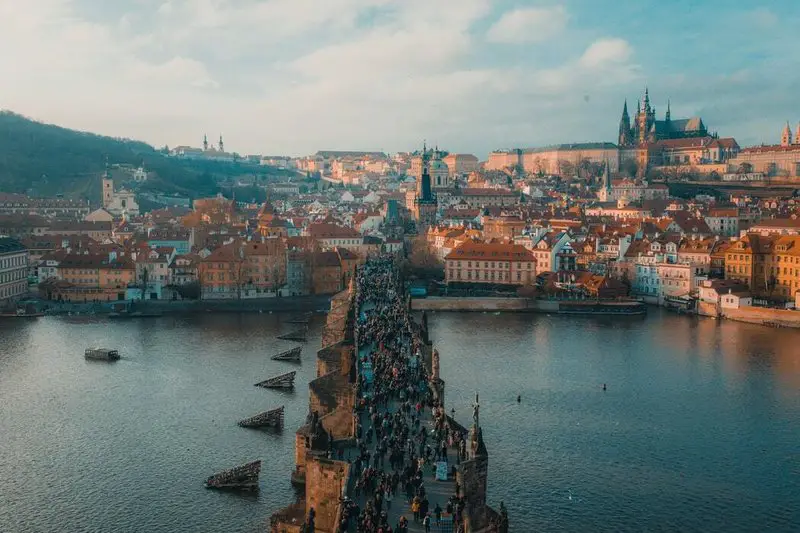 Many European cities are built on the banks of rivers that were once their lifeblood, bringing food and facilitating trade with the other towns and cities of Europe. Prague is one of these cities, with several bridges connecting the two sides of the Vltava River together.
The most famous and best looking of these bridges is the Charles Bridge, which was built way back in 1357. The 14th-century construction differs greatly from bridges built more recently, featuring multiple statues on either side of the bridge and large gothic gates at either end.
It connects the Old Town to the Mala Strana (lesser town), two very distinct areas of the city that are definitely worth checking out.
5. Prague Castle
Also like many other European cities, Prague has its own castle. However, unlike many in Europe, this 9th-century construction continues to be in a good state of repair and is the largest in the world.
It was originally built to be a fortress that protected the inhabitants of the original Prague city, but eventually, the castle became just a tourist attraction. Due to its history as the protector of the city, you will find the majority of Prague's oldest landmarks inside the castle walls.
6. Vytopna Railway Restaurant
If you've ever looked at Instagram posts from other people who have visited Prague, you will have almost certainly seen photos of beer on model trains. This quirky restaurant is a Prague favorite, serving up classic Czech and international food and serving drinks using a very complex model railway.
The track has spurs that run to each table, and the trains will fly around the restaurant at speeds of up to 20 km/h before pulling up at your table. A lot of time has gone into the design of this novel drink delivery system, from the tunnels and bridges that help it navigate safely, to the trackside figures that bring the giant train set to life.
The Vytopna Railway Restaurant is situated in Wences Square and can be reached very easily from the Muzeum metro station.
---
It's easily the most visit city in the Czech Republic, and you might not be able to name others. But that's because so many people love Prague, despite it being a capital city.
With that said, don't forget to check out some of the smaller cities nearby like Pilsen. Yeap, it's known for Pilsner beer.