If you're a keen sports fan, put Melbourne towards the top of your list.
Known as the sports capital of Australia, there are lots of:
domestic sports competitions year-round
annual sporting events
one-off sporting events
This post will cover a few of the above to keep in mind.
Melbourne is one of the best cities in Australia and indeed the world for those tourists who love sport.
Regular Annual Sporting Events
Melbourne Cup (Horse Race)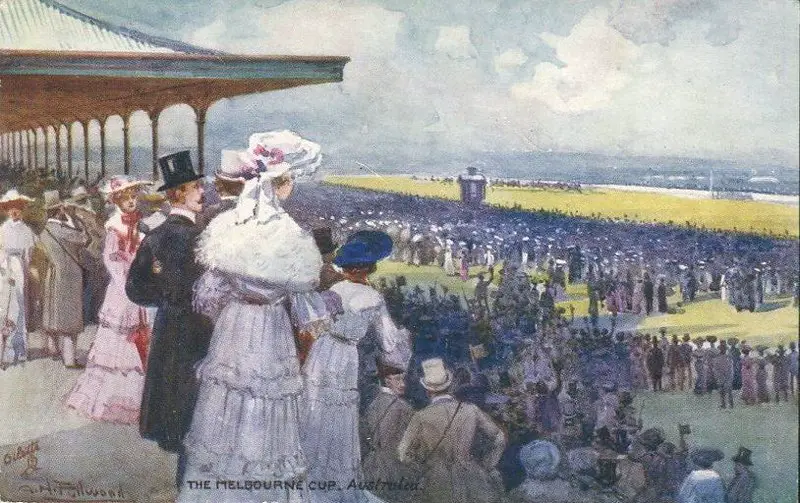 Australia's showcase horse race is the Melbourne Cup. Held on the first Tuesday of November, it's known as "the race that stops the nation".
With some racing websites offering free picks for the race you don't have to be at the event to experience the event. That said, it's considered a thing everyone must do once if you're living in Melbourne.
Note, that Melbourne Cup Day is a public holiday in the state of Victoria. So most of the pubs and bars in the city are likely to full of punters. And most restaurants/cafes will apply a surcharge to their prices.
The Australian Open (Tennis)
The Australian Open dates back to 1905 and is the first Grand Slam on the tennis calendar each year. Held in January (2021 is an exception) the courts and arenas are within walking distance from the CBD.
The surface for the Australian Open is hardcourt so you'll be seeing lots of baseline play, with some dramatic rallies as you'd expect.
Held in the middle of the Australian summer, the temperatures can skyrocket into the high 30's (if it reaches 40 they suspend play). But don't worry, there's plenty of spots to grab a beer around the grounds.
With players like Nick Kyrgios, Ash Barty, and Bernard Tomic, Australians are always hopeful one of their players will go deep in the tournament.
Formula 1 Grand Prix
The Formula 1 holds one of its early-season races in Melbourne each year. With the race having been staged on the Albert Park Circuit since 1996, it's again a great move by Melbourne to have the event within walking distance of the CBD.
With 100,000+ turning up on race day, there's plenty of excitement and surrounding activities to be had throughout race week.
Boxing Day Test (Cricket)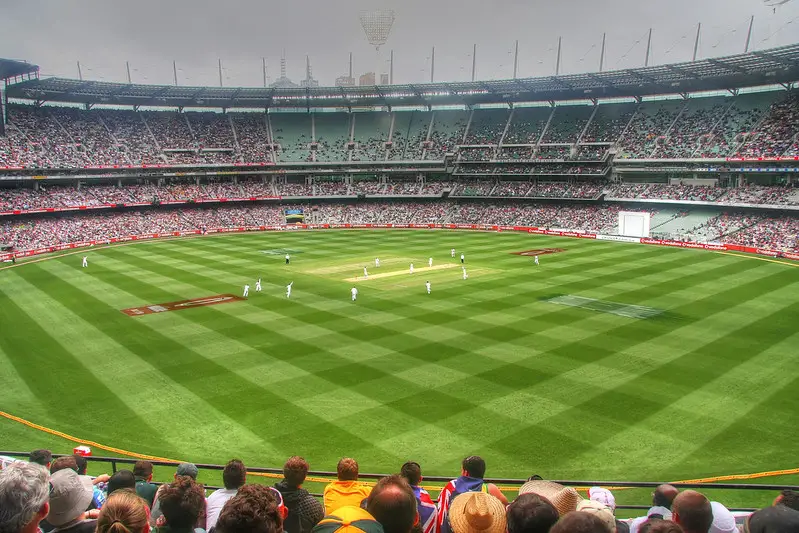 Every year, the day after Christmas sees the Melbourne Cricket Ground (MCG) get close to if not too capacity (100,024) as day one of the boxing day test kicks off.
Watching a game of test cricket isn't everyone's idea of fun, but the festive time of year sees this as a great day out. The team that faces Australia changes each year, and opposition players often mention day one of the Boxing Day test is something they'll never forget.
If you're spending Christmas in Melbourne, book a ticket for day one of the test match (the seating position isn't that important if you're not a big cricket fan). The stadium is electric. And bring your sunscreen!
Domestic Sports Competitions
AFL (Australian Rules Football)
Australian Rules Football is an institution in Australia, with Victoria the AFLs stronghold.
The AFL season tends to run from March throguh to October and the following are the Melbourne based teams:
Carlton Blues
Collingwood Magpies
Essendon Bombers
Hawthorn Hawks
Melbourne Demons
North Melbourne Kangaroos
Richmond Tigers
St. Kilda Saints
Western Bulldogs
That's 9 of the 18 teams in the competiton.
So every weekend there's going to be at least a couple of AFL matches played in Melbourne for you to take in. The two grounds they play AFL at in Melbourne are Docklands Stadium and the MCG.
It's hard to describe AFL for those with no experience in the sport. Let's go with it being a mix of rugby, soccer, and Gaelic football.
Go along to watch the people of Melbourne wear their heart on their sleeve barracking for their team.
NRL (Rugby League)
Rugby league's stronghold is in New South Wales and Queensland, but the Melbourne Storm has been one of, if not the most successful teams in the NRL over the last 20 years.
They play out of AAMI Park 10-14 times a year. If you can time it well, you can watch a game of rugby league then walk across the road to the AFL and watch an AFL match.
Super Rugby (Rugby Union)
Also playing at AAMI are the Melbourne Rebels in the Super Rugby competition. Rugby Union like rugby league has a low profile in Melbourne, but the Rebels have a competitive team. If you've never seen a game of rugby union before, put the Rebels on your list!
Big Bash League (Cricket)
The Big Bash League is a domestic cricket competition played over December and January. Melbourne has two teams in the competition, the Melbourne Stars and Melbourne Renegades.
A-League (Football/Soccer)
Yeap, there's a domestic football competition in Australia. It's never going to be at the quality of domestic competitions in many places, but some teams manage to bring some big-name players down under for a season.
One-off Sporting Events
Australia manages to bring big events to the city on a regular basis.
For the golf fans, there's the President's Cup which has been held in Melbourne a few times (check out the golf calendar as well – there's likely some events on).
If you're into wrestling, the WWE has come to Melbourne a few times over the years.
International Football is an unusual sport that's a mix of gaelic football and AFL rules. Every couple of years, Melbourne will play host to an International Football game.
The State of Origin will often host the three annual matches in Melbourne. Despite the two teams playing being Queensland and NSW.
And this one is more niche, but if you enjoy watching swimming meets, Australia is always in contention for swimming medals at the Olympics. See if you can find out if any swimming meets are on.
---
I think by now you get the idea. Melbourne is a sports heaven! Other Melbourne based domestic sports teams that you can look into that might want to look into include:
Basketball (the National Basketball League and Women's National Basketball League)
Netball (Suncorp Super Netball)
Ice Hockey (Australian Ice Hockey League)
Oh, and whether it's a sport or not can be debated, but the annual Aussie Millions is held at Melbourne Casino if you fancy your skills on the felt.
---
Are you all sported out yet?
If you've been to Melbourne to watch sports after reading this post, I'd love to see your photos and read any thoughts you have. You can do so in the comments below or email jub@tikitouringkiwi.com