Brest, the one Belarusian city I can pronounce confidently. While looking up what to do in Brest (aside from visiting Białowieża Forest), there was 16 Brest attractions on Trip Advisor. Hmmm, mission accepted. Visit them all in a day.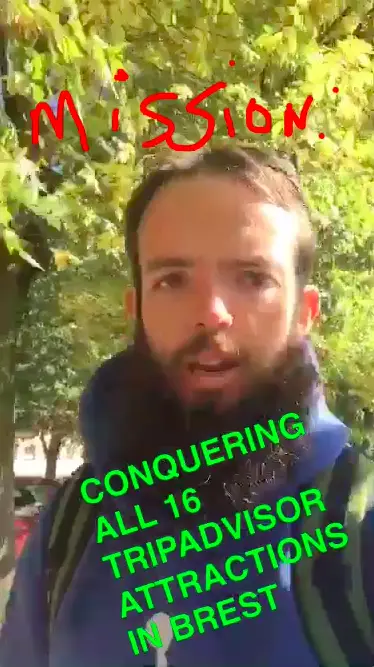 Of course, I made a Snapchat Story about the adventure which you can watch below, or keep on going to read about it all.
1. Memorial Complex Brest Hero Fortress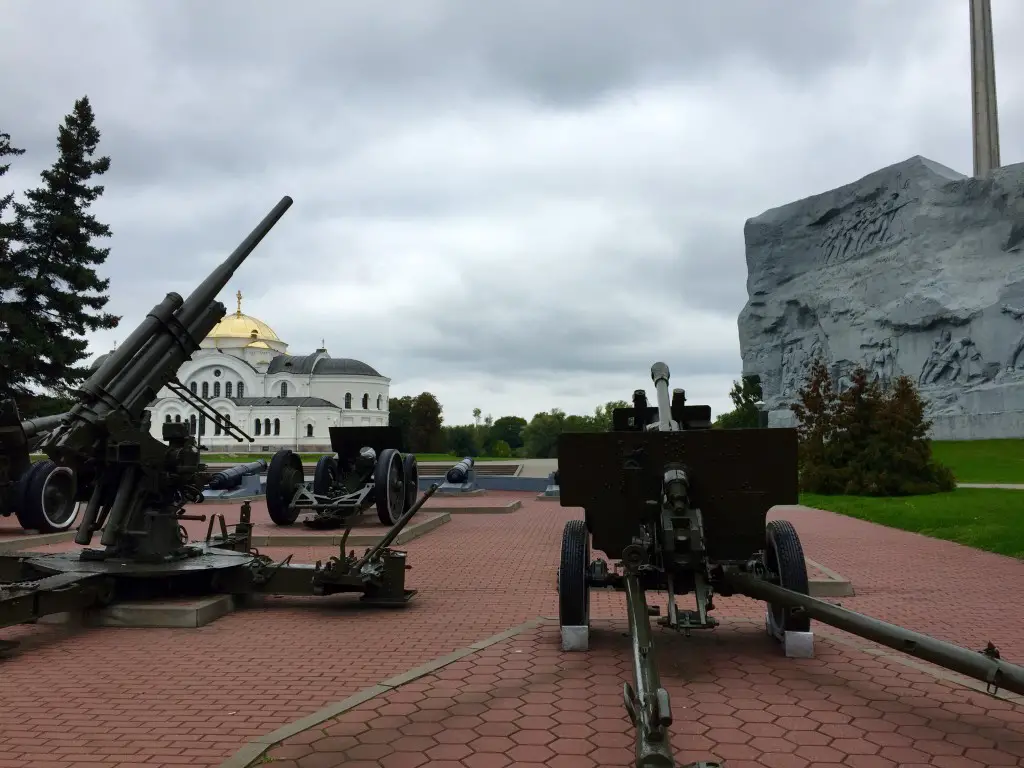 A thirty minute walk from downtown, you certainly know when you have arrived at the Brest Fortress Memorial Complex with the grand entrance and spine-tingling music blaring reminding me of the Undertaker's entrance music in WWE. The fortress is well kept, with the ruins recently restored. There are a few museums, a couple souvenir shops but the main feature is large stone face. I don't know the background of it, but the site was very impressive…definitely the drawcard to Brest.
Allocate 40 – 50 minutes to walk around the fortress before heading into the museums.
Rating: Truly sensational
2. Lights Alley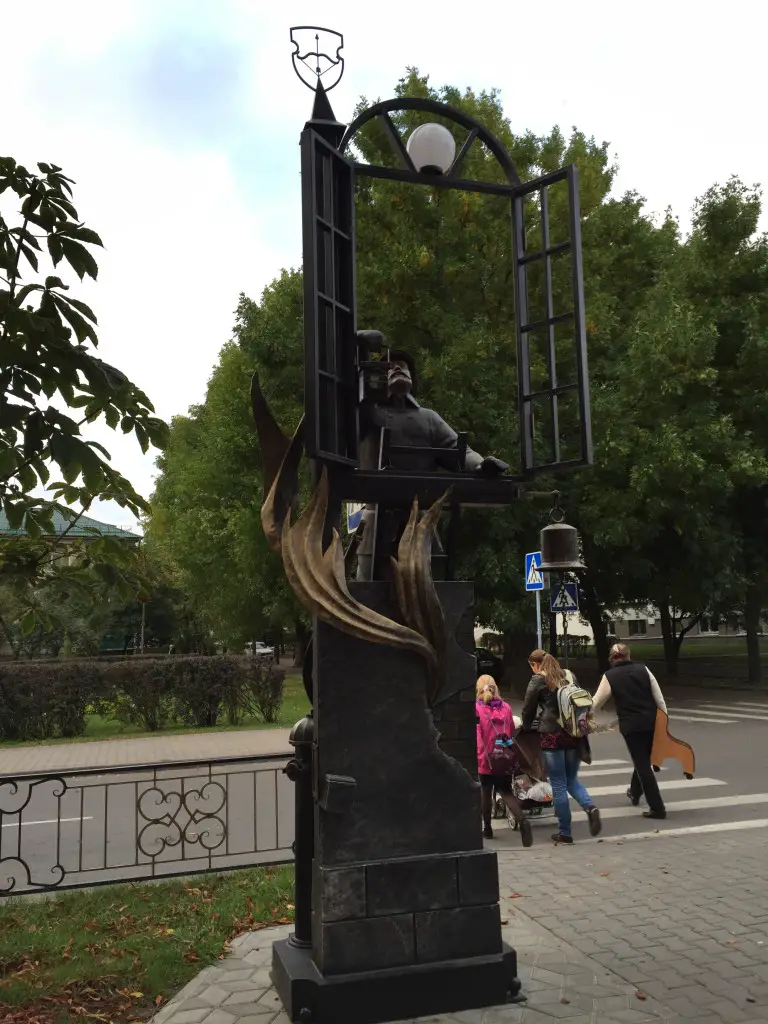 My final destination for the night. Part of an alley along Gogoyla Street is littered with gas lamps with crazy designs. A fun stroll to make on the way back to the hostel. Above photo was taken the following day because iPhone photos are bad at night.
Rating: Trivial. But it's the small things in life that are best right?
3. Brest Railway Museum
I was semi-excited for this because there's a railway museum in Paekakariki, near where I grew up. But this was closed.
RATING: N/A
4. Sovetskaya Street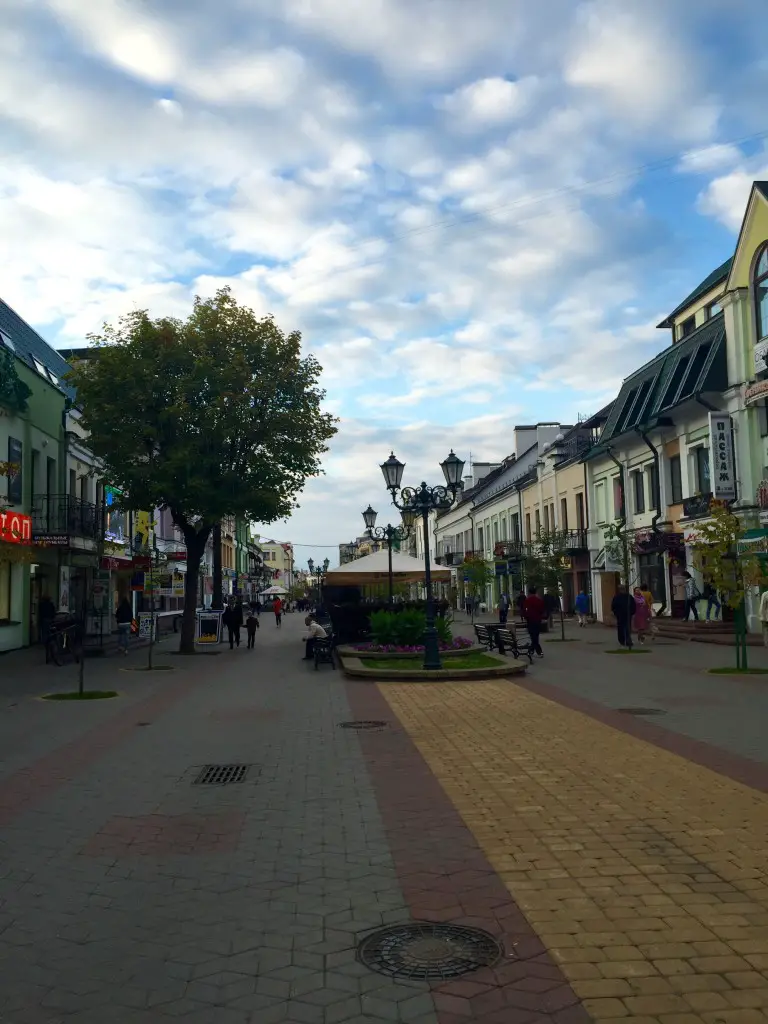 Sovetskaya Street is the main walking street in Brest and I walked its full length after the Rowing Canals enroute to the Railway Station. This is a cool walking street! There were some buskers, cool looking cafes, bars and quality people watching with benches lined all the way up the street.
Rating: Choice
5. Gogolya Street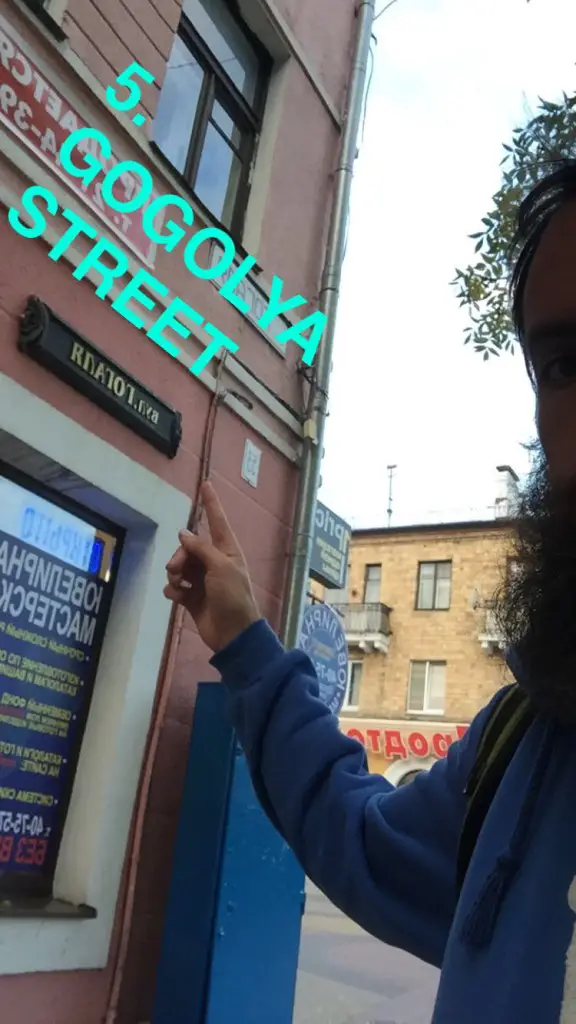 I walked along here earlier in the day to exchange cash, not realising it was THE Gogoyla Street. Given there are cars on the street it isn't as nice as Sovetskaya but there may be sections I missed that were hip.
Rating: Meh
6. Bison on Route Brest – Minsk

TripAdvisor is not always right. I am not going to walk 250km to this 'attraction'. As the title says, it's between Minsk and Brest. But it looks pretty cool from photos online, a massive bison statue sticking out of no where.
Rating: Flag that
7. War Museum – Territory of the World

This was the first museum (of three) I visited. It focuses on times around WW2/Great Patrotic War and how the Brest Fortress became famous. Heroic stuff! Plenty of architects and portraits too look at.
Rating: A good compilation, very good if you enjoy history
Price: 30,000 BYR (1.50€)
8. Brest Railway Station Building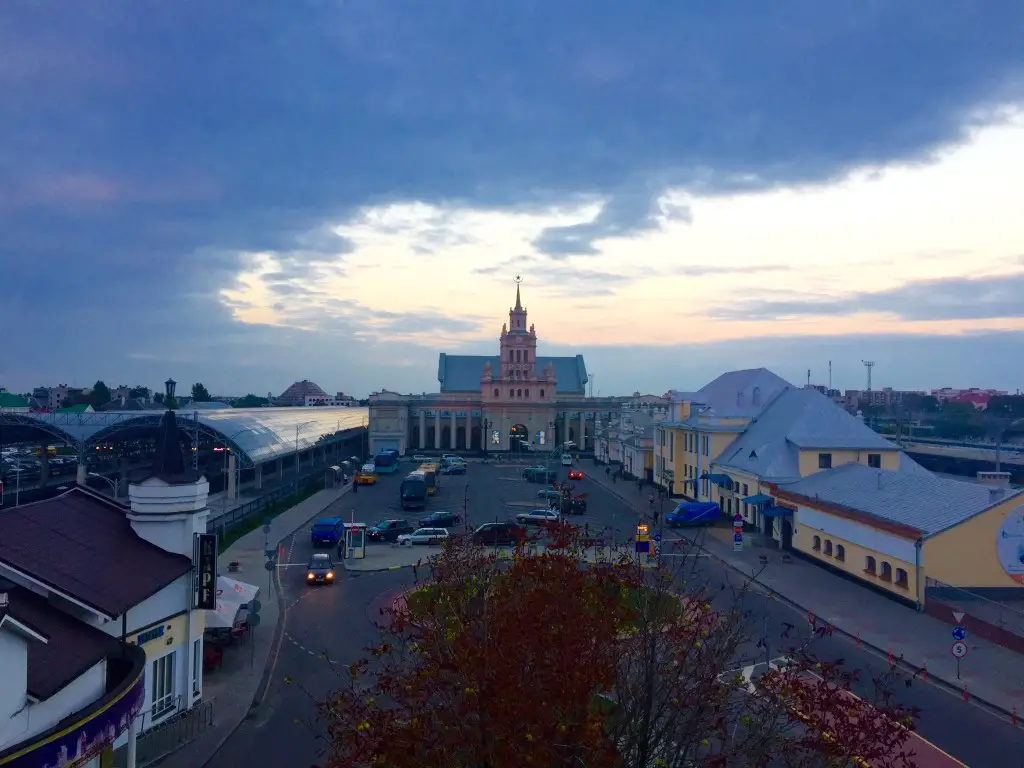 Let's be honest, train station buildings shouldn't really make these lists as often as they do. It's a train station, they are not nice to hang out in and often attract the wrong kind of people, smell like pee and people stress out a lot. This one is a nice building but yea….same same but different as is every other railway station.
Rating: That's cool…next
9. The 5th Fort Museum

Ok, I thought I went to this museum but turns out I was at the Museum of Defence. The 5th Fort Museum is 4km off. Close but no cigar.
10. Berestye Archeological Museum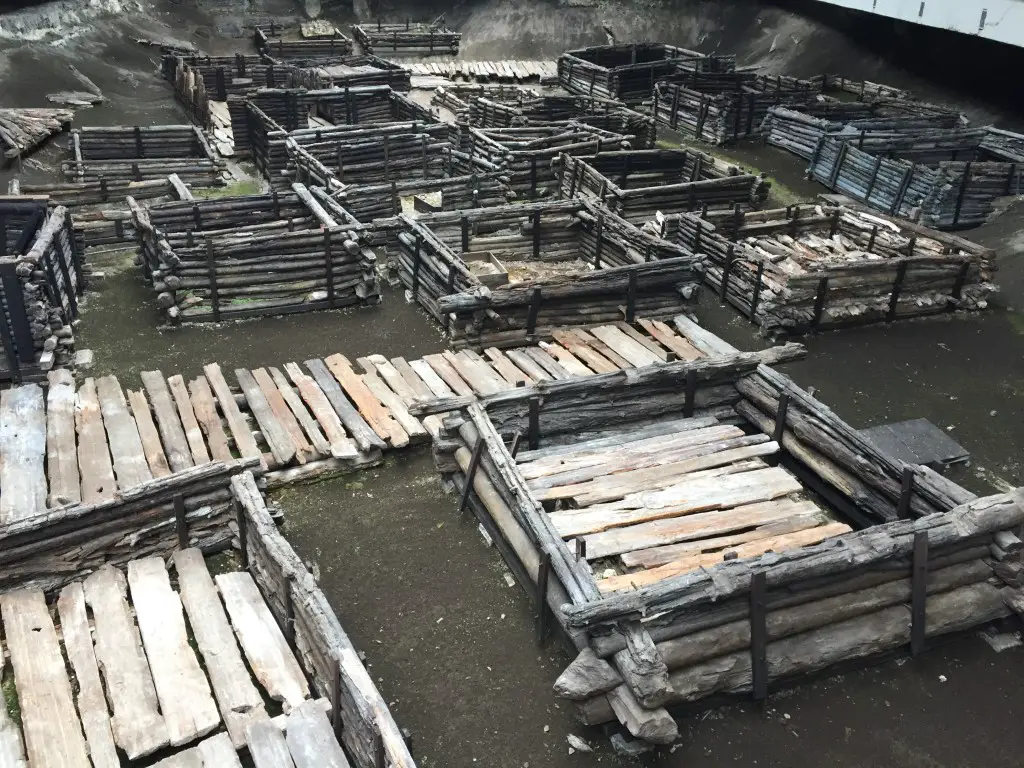 This was really random. When you walk in, your eyes are immediately drawn to the centre where there is an excavation site. The site has been preserved from the war, and is four metres deep. It gives you a real sense of the brutality of the times and the conditions they lived in. All the displays were in Cyrillic so I couldn't read them, but the excavation site was worth it alone.
Rating: Buzzy
Price: 20,000 BYR (1€)
We are on the home stretch now! If someone asked you what to do in Brest would you be able to give any solid suggestions yet? I'd hope so!
11. Rowing Canal

The rowing canal is allowed to host international events but of course at 6pm on a Monday there isn't going to be any of that business going on. It was the first time I had seen an international course and it was as expected having watched plenty of Olympic rowing over the years. There were a few people doing training while I enjoyed chilling out for 20 minutes in the stadium.
Rating: It's a 5km walk from downtown…worth it.
12. Saved Artifacts Museum

Closed. I managed to get into the building before a security guard turned me around. Why was a security man there and the door was open…confusing.
Rating: Intrigued….
13. Happy Boot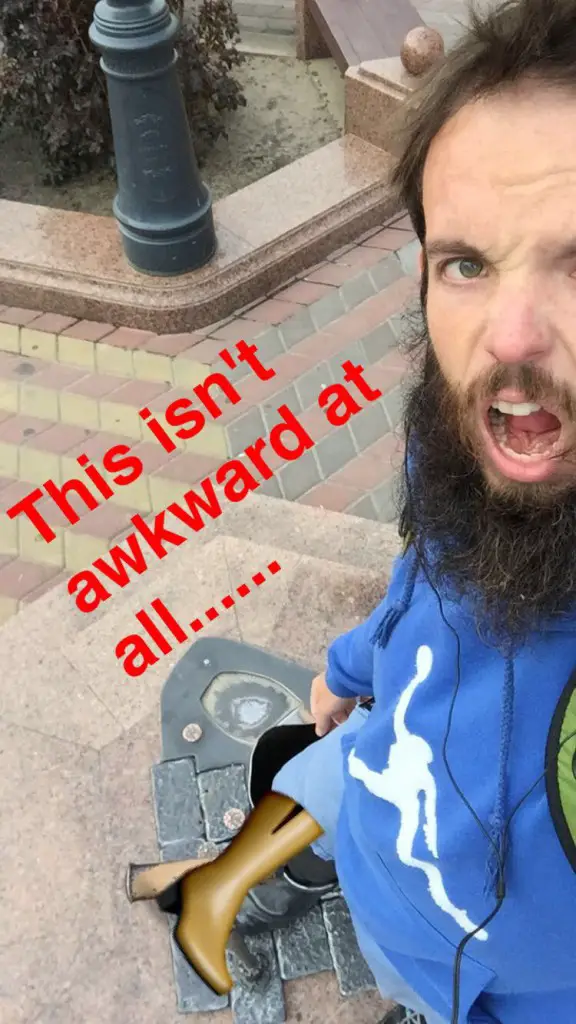 Apparently this is on Sovetskaya Street, couldn't find it though 🙁 All I could thing of was Happy Feet!
Rating: I'll hunt you down Happy Feet Boot!
14. Historical and Memorial Museum Nemtsevichi Estate

Closed on Mondays.
Rating: #fail
15. Art Museum Branch of Brest Regional Local Lore Museum

Closed on Mondays.
Rating: Next
16. Rue Saint-Malo

Not sure how this made it through the TripAdvisor filters. Rue Saint-Malo is in Brest, FRANCE. Close. Annick (the one reviewer) has 385 reviews on Trip Advisor, I guess even the best get it wrong sometimes.
Rating: Bon Appetit Rue Saint-Malo.
Thoughts On Conquering The Question Of What To Do In Brest
It was a fun challenge for the day, total walking would have been around 25km. The rowing canal is the only thing way out the way but you can always get a bus. I started the day around 1:30pm and got home at 8pm, a good day out. If the museums were all opened, that would have added another 90 minutes or so to that (lucky for me they weren't).
I have popped the majority of the locations on this map as the places are hard to find online/are scattered. Let me know if you have any updates/questions.