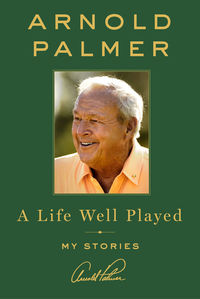 Date Finished: February 2018
Did I Like It? 5/10
The books Amazon Page
Sir Curtly Ambrose was part of the most successful teams in cricket history. Considering he barely liked cricket, it's amazing he has done so well. It's fair to say he is a rarity though, with his competitiveness and pride, mentioned throughout the book, the ingredient for which got him through his career and generated several of the greatest cricketing spells of all time.
Click here to the index of sports autobiographies.
What I Highlighted:
My pride is important to me and I know I left cricket at the right time.
There are very few people in this world who are able to convince me to do something that I don't want to do, but Courtney did it then, and I'm pleased he did.
I am a realist so I then knew the game was gone. I was heartened, though, when England gave me a guard of honour as I walked out to bat, in front of a packed Oval crowd who all stood and applauded me.
The Early Years
Even though Dad was not part of our lives growing up, we still loved him.
I only played cricket because everyone else in Swetes played it.
I enjoyed basketball more but if you didn't play cricket you felt left out.
I felt I had to contribute at home when Mum's struggle to keep us all fed and clothed was so obvious.
If anyone told me I couldn't do something I'd want to prove them wrong.
But I am a proud man and if I was going to do something I was going to do it to the best of my ability.
People say to me, imagine how good you could have been if you had 'loved' cricket. But my take is, if I had loved cricket, I would have thought about it too much and I would have been worse. As it was, I knew when to switch on and off.
A Reluctant Cricketer
Cricketer 'Even when on the verge of the West Indies team, I still didn't like cricket. I played it and persevered with it because people I respected told me I was good at it. If I'd followed my own dreams I would have been going off to the US and signing for an NBA team'
It was inspiring when he said to me in front of the guys afterwards, 'Where have you been hiding?' He also spoke to me, even at that early stage, about what I needed to do to play for the West Indies. His advice was more about character than anything too technical, touching on the importance of professionalism, self-belief, total commitment and, of course, pride. It was heartening to feel his support at such a time in my career.
Fortunately, whenever I have been faced with adversity in my career I have responded very aggressively and positively. Pride drives me on more than anything and I knew the pressure was on to deliver in this game.
The intensity of our domestic cricket in those days had a knock-on effect into the West Indies team, and vice versa. This is one area I wish I could say was still the case nowadays.
Inside the Greatest Cricket Team
I'm highly competitive on the field but in the dressing room I'm a bit of a joker. People might be surprised by that because of my serious, on-field manner. Once I've crossed the white line I have my game face on. Away from the ground I'm totally different; I don't want to hear about cricket.
Once I had earned his respect, we started to talk about cricket much more and I always enjoyed listening to him talk about fast bowling.
Once I step over the rope I take my cricket very seriously and I expect the same commitment from my team-mates.
We approached our training with complete professionalism and high intensity.
Hello, England
It was a nice confidence boost to hear someone like Viv Richards say that to me but it also told me there was a serious question mark over my place, so I still had to win a lot of people over.
England kept changing every game and you can't win Test matches like that. You need to stay together.
Australia, I'm Coming for You
The King of Kensington
Anyone who knows me would tell you that as soon as my ability is called into question that's when I am at my most dangerous.
I knew I could make this cricket thing work for a long time. It was nothing to do with being fitter or training harder as I was naturally a fit person anyway and I always practised hard. It was more about mental focus and this unexpected jolt was what I needed to give me that focus.
Great cricketers fight against the odds and more often than not come out triumphant. When things are going your way, everything comes natural and easy. But when your backs are against the wall and you are down for the count, can you beat the count, get up and win? That is what separates the great cricketers from the average.
Implementing and executing your skills when all seems lost –that is what makes the difference.
Beamers, Aggro and County Cricket
Reeve. I never really bowled beamers to batsmen as that's not professional. That was not how I did my thing. But the incident with Reeve was an exception.
The Beginning of the End?
While Australia built academies, we did nothing and instead allowed complacency to creep in rather than going for regeneration, thinking we would always produce great cricketers –but it doesn't work like that.
This was another example of the team's greatness, when you are able to withstand such pressure when all seems lost and still find a way to win. That is greatness.
The Greatest Spell of All Time
I mark myself hard because I strive for excellence and when things don't go right I am not a happy man.
It Was Caddick's Fault!
It is interesting, maybe even funny, what motivates us sometimes. I was at my best when something was on the line, whether it was a match, a series or even my reputation.
There are two sides to Curtly Ambrose –highly competitive on the field but after play I am happy to say 'Hi' and be respectful to people. I don't normally take my work off the field.
I contribute a lot in team meetings because I don't feel they should only be for the captain or the coach or senior players. I don't care how great you are as a cricketer, you don't know everything. That is impossible. So I believe contributions from everyone help. As great as some players are they will still miss things and need advice. It might take a junior player to point something out so that benefits the team better.
Waugh and Abdication
He was a fighter and a decent player –but more, a great leader. I respected his leadership qualities, while he had safe hands at slip.
Trouble in the Ranks
The way I usually express my grievances in team meetings is to criticise collectively, as it is about the team rather than individuals.
I mark myself as hard as I mark my team-mates.
World Cup Chaos
I tried to be a leader without having the title of captain.
It was good that he trusted us with our opinions but it sometimes demonstrated insecurity.
Atherton's England Humbled
When I did eventually decide to play on it was not because of what Brian had said, although I appreciated his support and backing. It had more to do with me not wanting to go out with the retirement announcement being handled so clumsily and also, more significantly, because of my intention to prove a point to a few critics who felt I was all washed up.
The South Africa Debacle
My feeling was that even if you don't necessarily agree with the protest you have to back your team-mates and stay together, and I include Marshall and Lloyd in that. The fact they kept their distance and wanted no part in our strike created a 'them and us' atmosphere.
It is amazing what a win can do for a team's confidence.
Farewell
I knew 2000 would be my final year in cricket although my intended exit was delayed until the end of the England tour. It felt the right time, as I explained earlier, even though I knew I was still good enough to go on. I always wanted to go out on my terms and while I was still bowling well.
You can be aggressive and passionate without turning on individuals.
You can hammer them but still do it in a constructive way, to remind them of the honour associated with representing West Indies, which maybe is forgotten a little too easily sometimes.
Sir Curtly: The Afterlife
I like to think it is proof that a lot of hard work and an equal amount of pride, mixed with talent, can take you a long way.
It's interesting to see the game from a different perspective and to have to analyse the whole match rather than just see it from your own point of view as a fast bowler.
That is what I'm trying to teach the guys. You can't be a world champion overnight. You have to work your arses off and climb steadily before the top position is in sight.
A great team always has a good balance between youth and experience.
Our great sport has caused and continues to create discord through the politics and insularity of local rivalries throughout the Caribbean. But, equally, nothing binds West Indians more closely together than cricket.
Music and Me
If I wasn't who I am he might have been reluctant so I accept that my celebrity has helped me with certain things over the years.
We need to find other ways and means now to get West Indies cricket back to where it was, at the top of world cricket. However we do that, it is going to take a huge effort on the part of the WICB, the territorial boards, coaches, the players and potential sponsors.
Acknowledgements
My mother Hillie, for encouraging me towards cricket –not that I appreciated it back in the early days!