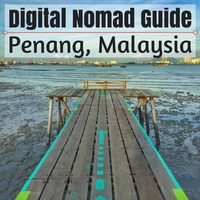 Penang. A popular tourist destination for the backpacker who passes through Malaysia as well as for those needing to do a Thailand border run.
Most Southeast Asian bound digital nomads head to Bali, Chiang Mai and Saigon. I decided to try somewhere different and spent a month in Penang where everyone speaks English and the food is some of the best in the world.
Here's my digital nomad guide to Penang, organised into categories important to digital nomads.
Places To Work From In Penang
A New Co-working Space @CAT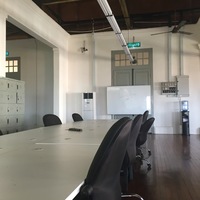 I've been to a few different co-working spaces now and walking into @CAT was impressive. It's insanely huge, as in like X square meters.
Having opened in May 2016, memberships are currently (September 2016) subsidized by the Government to promote startups to come and work here.
While I was there, there was never more than a dozen people in the office at a time. We could get an a/c machine to ourselves, a massive desk for ourselves, everything! Unfortunately with three internet connections we did have to share them. Hard life.
How much does it cost? It's subsidized so it's a steal. 200 RM/month for 24 hour access.
Cafes
The cafe scene in Penang is sneaky. It took me a while to find where the cafes are, but there are plenty of cafes suitable to work from. They're just not clustered close together. Given I had a membership at the above spot I only worked from a few.
A couple of lists from previous bloggers visiting:
There are a few I visited:
---
The Penang Digital Nomad Community
This was the weakest point of Penang in my opinion. Although it was partially my fault for not being proactive enough there isn't a large expat scene.
At times in the co-working space there was only ever a handful of people. There isn't a 'Digital Nomads in Penang' Facebook group I was aware of which makes organising groups of unknowns a little bit trickier.
p.s. someone should start the group 😛
---
Cost Of Living In Penang
I detail my exact expenses in Penang here (cheaper than I thought it would be) but it's like anywhere in Southeast Asia. You can exist for a couple hundred dollars a month, or you can 'splurge' and live a baller lifestyle for $1500 or so. It's up to you.
---
Penang Food Scene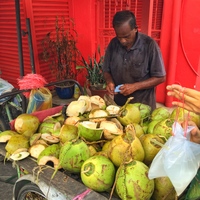 Note: I am not a foodie. Take this with a grain of salt.
The rumours are true. From everywhere I've been, the food here is some of the most varied and tastiest you can find worldwide.
The three cultures, Indian, Malay and Chinese have their prominent areas where signature dishes are served.
You'll likely find yourself in Little India a lot of the time, but as you branch out you'll find plenty of restaurants just waiting to be discovered.
If you like trying a new meal or new restaurant everyday, you'll be satisfied for months here. Meals can be found for a couple ringgit or up over $20 depending on your dining of choice.
---
Activities In Penang To Keep You Busy
There's no one particular attraction people come to Penang for but there's plenty of activities to keep you busy when you need to take a break from the hustle of working online.
There's various temples, mosques and pagodas throughout the Island. A world class street art scene, with every Larong and Street seemingly decorated with some, often thought provoking, art.
With such a strong presence of the three cultures, there's festivals on the go all the time. The George Town Festival wasn't as great as I may have expected but the Hungry Ghost Festival was random yet exciting. To find out what the latest festival on is, checkout this website.
Add in a bunch of hiking trails, beaches (Langkawi beaches are better) and lots of random museums (ghost, wonder food, camera to name a few) and you've got plenty to keep you interested in Penang.
---
Penang Nightlife
I didn't drink while I was in Penang so didn't head out many times. A few observations though: the price of drinks is similar to Kuala Lumpur, expensive by Southeast Asia standards.
The main areas for night life in George Town are Love Lane and the northern end of Lebuh Penang.
If you want to let loose with some karaoke, you can find locals getting into it at a few places just outside of the western end of the UNESCO Heritage area most nights.
A new up and coming spot for a drink: Nagore Square.
Cheapest beer in Penang? Google "Antarabangsa Enterprise" a.k.a cheapest beer in Penang.
---
Visa Situation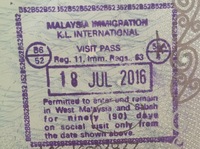 58 nationalities can enter Malaysia for 90 days on arrival. That's a seemingly better option than Vietnam and Thailand where visa issues are common. By then you'll no doubt be ready to venture further afield anyhow!
At the end of the 90 days, I'm not sure what your options are but it seems like you can't go wrong by leaving for a few weeks before returning.
---
Other Nearby Places – You've Got Options Galore
The International Airport can take you to Thailand, Indonesia and all over Malaysia. A ferry to Langkawi, a bus to popular destinations Ipoh, Cameron Highlands and Kuala Lumpur. Or you can venture further afield to all corners of the Malay Peninsula…
---
Getting Around Penang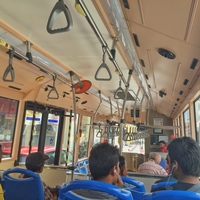 You'll have four main options, scooter, walk, Uber or public bus.
Scooters. Penang takes the law a bit more seriously than other SEA destinations in regards to scooters. If you don't have a license you won't be able to rent one easily. Daily rentals are 30 – 50 RM for a basic scooter, I assume you can get a discount for a monthly rental.
Walking. If you're planning to stay in Georgetown for most of your time it is walkable.
Public Bus. The public bus system serves all corners of Penang well. The biggesr
Grab/Uber. The equivalent of Uber exists here, personally I haven't had any experience though.
Note: Bicycle is an option but there isn't a whole lot of dedicated cycle lanes.
---
Where To Stay In Penang
There are lots of airbnb options in Penang
Hostels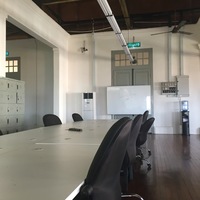 There are lots of hostels available in Penang. I stayed at a few, they're all solid options depending on what you need exactly. Note: don't expect sensational wi-fi in any Penang hostel.
Apartments/Hotels
The idea of walking up to an apartment block you like the look of and asking for a monthly rate, knowing it will be 40-60% off the daily rate isn't 'a thing' here. I went and looked at a bunch of places in and around George Town and most of them wouldn't budge from their daily rate.
Your best bet would be to email places in advance to at least give them a heads up before doing your ground work on arrival.
If you're looking for a decent hotel to stay in on arrival for a few days, the Sweet Cili Boutique Homestay is a good option for digital nomads. Check out my Sweet Cili review.
I chose to stay at Cozy Home Inn (+604 2284648) for 200 ringgit/week. What did I get for that?
7 sq. meter private room
Large single bed
TV
A/C
Ensuite with a basin, a shower (not over the toilet), and a toilet but no bum gun!
Room cleaned every 2-3 days
Drinking water available downstairs
---
You can pretty much always get cheaper rates at Cozy Home Inn by showing up in person.
Will It Become A Digital Nomad Scene In The Future?
I don't think so. There's no sign of the three main spots in Southeast Asia (Chiang Mai, Saigon and Bali) slowing down anytime soon. People have started branching off to others cities already but Penang hasn't been one of them. Other than the lack of community, there's no reason why it couldn't be a nomad hub.
p.s. The answer is Yay